Mushy proves his point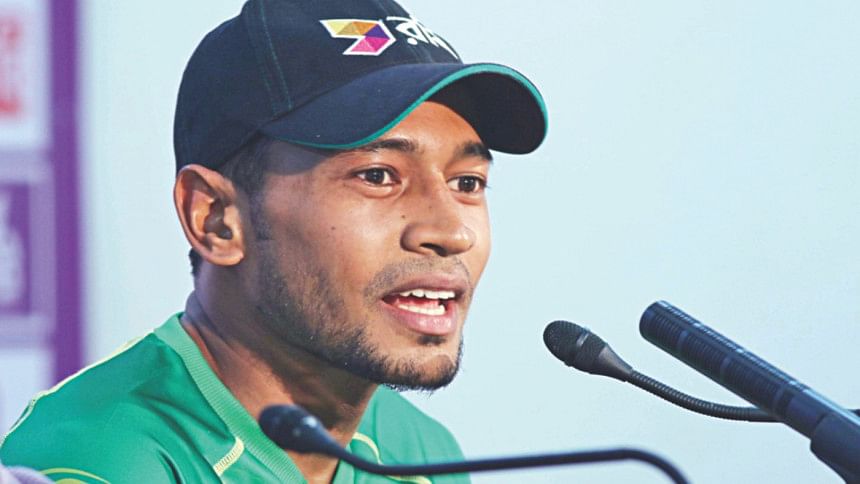 There was not much hope coming into this match. It was not just the longest gap between Tests in Bangladesh's 16-year history that caused the pessimism; it was pretty much everything surrounding Bangladesh's Test cricket. By the coach's own admission Bangladesh were not a side known for taking the 20 wickets required to win a Test match and even asked us not to expect miracles. They were led by a captain who did not seem to be the one to take Bangladesh to the next step. He was also suffering from indifferent form with the bat in the limited-overs matches the side played this year.
But the man that people doubted has proved to be the catalyst for a turnaround. England may take two wickets and Bangladesh may well lose the first Test on the fifth morning of the first Test in Chittagong today, but more than can be gleaned from the scorecards has already been achieved by the team, and in particular, Mushfiqur Rahim.
As captain he was instrumental in formulating the strategy that has put Bangladesh in a position to win their first Test against an opposition other than the trouble-beset Zimbabwe or a depleted West Indies side in 2009. While those seven victories mean a lot to the newest Test team, if Bangladesh pull this off it will rank as the country's greatest cricketing achievement bar none. Even if they do not, it will have signalled a seminal match in which Bangladesh finally found their Test identity and their actual home advantage.
If proof be needed that he was instrumental, one need not look much further than his captaincy on the field. Gone were the passive fields set to contain. There was not a moment in the match when Bangladesh were not trying to take wickets; there were close-in fielders even during Ben Stokes and Jonny Bairstow's 127-run sixth wicket partnership on Saturday. Further proof is his allusions to a special plan before the match; which apparently was to unleash his spinners on England on a dustbowl and count on his batsmen to bat better than the English in the conditions.
While the first of that two-part plan was executed with his aggressive captaincy, he was central to the second aspect yesterday as well. His innings of 124-ball 39, when he batted for 168 minutes on what both sides have called one of the most difficult pitches they have seen, will go down as one of the great rearguards. No ball until the treacherous one that got him out was too much trouble for him, reminding us why he -- the country's first double-centurion -- was not long ago regarded as Bangladesh's best Test batsman.
His shepherding of the young and precociously talented Sabbir Rahman proved no less crucial during their 87-run sixth-wicket stand. He illustrated the home advantage through Sabbir, allowing him to go after the spinners to set the cat among England's pigeons. He also reined Sabbir in against the reverse swinging ball, and the youngster has been batting in the way of his captain, raising hopes of the 'miracle' the coach talked of.
Even if Bangladesh lose, they have competed tooth and nail each and every hour with England except one hour on the third morning. The story should however be that a team with only seven Test victories have shown an undying will to fight in the toughest of circumstances. In that they have taken their cue from their captain.