ECB security delegation to meet Bangladesh home minister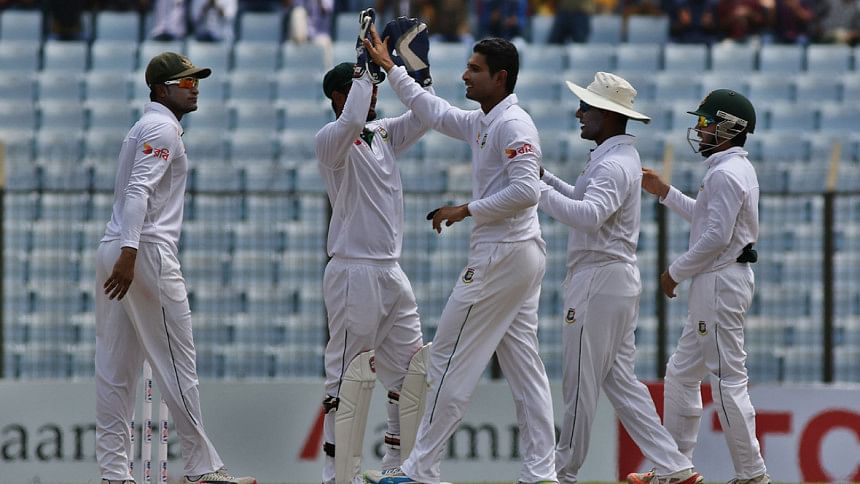 The ECB's security delegation, which is expected to arrive in Dhaka on Wednesday, will have meetings with local security agencies, the UK and Australian high commissions and Bangladesh's home minister Asaduzzaman Khan, the BCB has said.
The delegation includes ECB's security advisor Reg Dickason, PCA chief executive David Leatherdale and ECB's director of cricket operations John Carr. While this is a routine visit before England's scheduled arrival on September 30, for a tour comprising three ODIs and two Tests, it has gained significance following the terror attack in Dhaka on July 1, which left 20 people dead.
The BCB's media chairman Jalal Yunus said that the board would facilitate meetings with other top officials if the delegation made a request. The visit is likely to extend to three days.
"We have been in constant communication with the ECB for the past few months," Yunus said. "Their meeting with the British and Australian High Commissions, the home minister and the security agencies will be of importance.
"Besides, if they want to meet any other top officials of the government, we will get them the appointment. Terrorism is not an issue only in Bangladesh but in many parts of the world like London, Paris or India. But that does not mean sports will be stopped or hampered."
The BCB is confident of the senior team's tour after England's Under-19 team participated in the World Cup in January this year. Australia had withdrawn their Under-19 side from the tournament and had earlier postponed a tour scheduled for October 2015 due to security concerns.
"We had arranged such a big tournament without any trouble and England sent their team to it. I hope they will take note of that," Yunus said. "If Bangladesh have managed to provide proper security to so many teams during the Under-19 World Cup, they should realise that it should be way easy to take care of a single team," said Yunus.
Yunus said the tour is being seen as an event important to "national interest", and security measures will be taken seriously by everyone involved. The BCB has already increased security presence at the Shere Bangla National Stadium in Mirpur, with entry checks at two points and more security personnel around the premises. The stadium is scheduled to host the first two ODIs on October 7 and 9, and the second Test which starts from October 28. The other venues are Fatullah and Chittagong.
"We need cooperation from everyone. This tour of England has become a national interest now and I will expect everyone to do their respective duty properly," Yunus said. "The accreditation system for this series will be done very carefully and also the entrance to the stadium will have vigilant monitoring."