BCB CEO optimistic about England's tour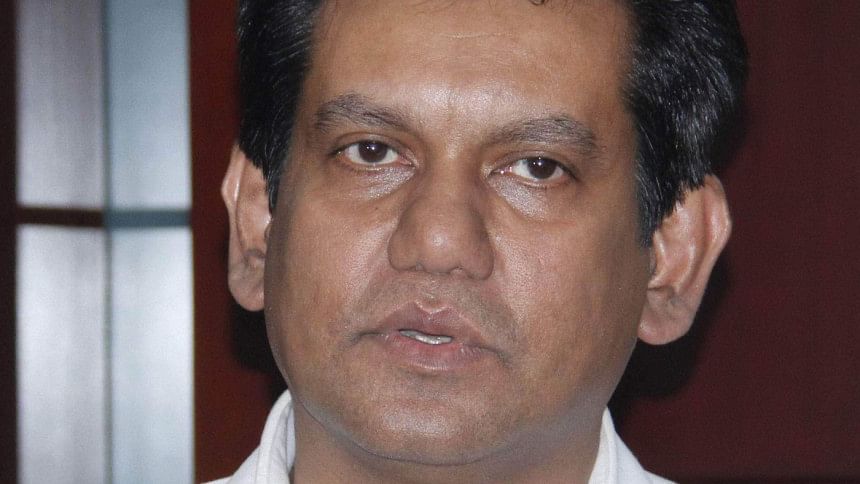 Bangladesh Cricket Board (BCB) CEO Nizamuddin Chowdhury has expressed optimism with regards to England's scheduled tour of Bangladesh this October. He hoped that the England and Wales Cricket Board (ECB), which had earlier expressed concerns regarding the tour following the terrorist attack in Gulshan on July 1, base their final decision on Bangladesh's 'good track record' in terms of hosting cricket events.
"We have successfully hosted big tournaments such as the ICC under-19 World Cup recently with the support from the government and the law enforcement agencies. We are confident that we will get similar support from the government for the upcoming tournaments as well," Nizamuddin told reporters at Mirpur yesterday.
"Whenever there is an international tour in Bangladesh, we provide special security and take special measures. We have hosted a number of tournaments successfully despite problems. For instance, there were a few problems when we had to host the under-19 World Cup in Bangladesh. But everything went well. 
"Despite the challenges, England did send their under-19 team here. We received maximum help from them the last time and we hope their response will be similar this time as well," added Nizamuddin.
Cricket Australia was the only board that decided against sending its under-19 team to the World Cup in January 2016 based on safety concerns. It had also postponed a bilateral series between the senior sides which was supposed to take place in October last year on the same grounds.
England's ODI skipper Eoin Morgan had expressed safety concerns with regards to the tour earlier this month and he also indicated that the England team would not mind playing the series in a neutral venue.
Nizamuddin however said that the BCB are against such an arrangement.
"Stopping cricket in a country is not the solution. That can never be a solution. We will try our best to ensure that the FTP [Future Tours Programme] commitment is fulfilled," said the BCB CEO.
Furthermore, Chowdhury said that the BCB and ECB are in touch and are constantly communicating regarding the issue. As per the pre-series preparations, the ECB is expected to send a security team to Bangladesh soon in order to assess the security conditions in Bangladesh.
"The security delegation was supposed to arrive last month. But since England will be touring India and Bangladesh simultaneously, they are likely to send a delegation for both the tours together and are therefore yet to confirm their schedule," said Nizamuddin.
Meanwhile, the BCB CEO also revealed that the board will soon have a meeting with government officials with regards to the security measures.
"Whenever we organise a tour, there is an inter-ministerial meeting that is organised by the government. We have spoken to the authorities and we are likely to have that meeting soon," informed Nizamuddin.