Walton Test Cricket Series
'Disappointing if Aussies don't come'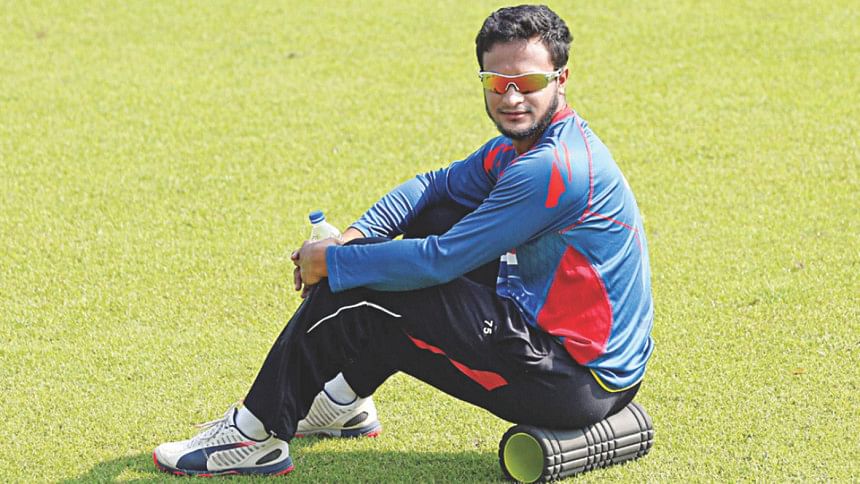 Bangladesh Cricket Board (BCB) president Nazmul Hasan Papon has said that it would be disappointing if Australia does not tour Bangladesh, considering the high level of security that the government has promised the Aussies.
He also added that the BCB would get to know about Cricket Australia's final decision in a day's time.
Speaking to reporters at his residence yesterday evening, Papon admitted that the killing of an Italian national in Dhaka and the subsequent alerts from the foreign ministries of the United States, the United Kingdom and Canada, could have left the Australian security officials a bit concerned.
However, he said that a foolproof security plan, which includes input from the Prime Minister's security advisor, has been arranged for the Australian team and that the visitors wouldn't have any reason to worry.
"After the murder of the Italian citizen, the security team might have been a little concerned since these instances are very rare in Dhaka. But you can't compare this incident to a scenario where a team will get full protection. I don't see any reason for them to be scared.
"We have assured them the highest level of security and I don't think any other country has ever offered a team such a level of security. If they don't come despite all of that it will be disappointing.
"It will be hard to accept as well, since three teams toured here a few months ago. Even Indian Prime Minister Narendra Modi came here for a visit recently," said Papon.
"When it comes to cricket, as a nation we are all united. I don't think anybody wants to spoil that image here. Today the BNP issued a press release in support of the tour. These are things that you can't even imagine in the country; but it's taking place because of cricket," he added.
Furthermore, the BCB president emphasised on the support this tour has received from the government.
"Within a day, we made them [Australian security team] meet the highest possible security officials. The DGFI, RAB and even the PM's security advisor, and everyone gave their assurances.
"This would not have been possible for me to arrange in a day's time without the PM's involvement. It shows the amount of attention that the government is giving to this series," said Papon.
Despite the negativity surrounding the tour, Papon believes there is still hope.
"The Australian team which left here will present the security details back home and we should know their response within two days time. They still haven't said no… we can only after take any steps after they respond," concluded the BCB president.