Deepika dreaming DJ Bravo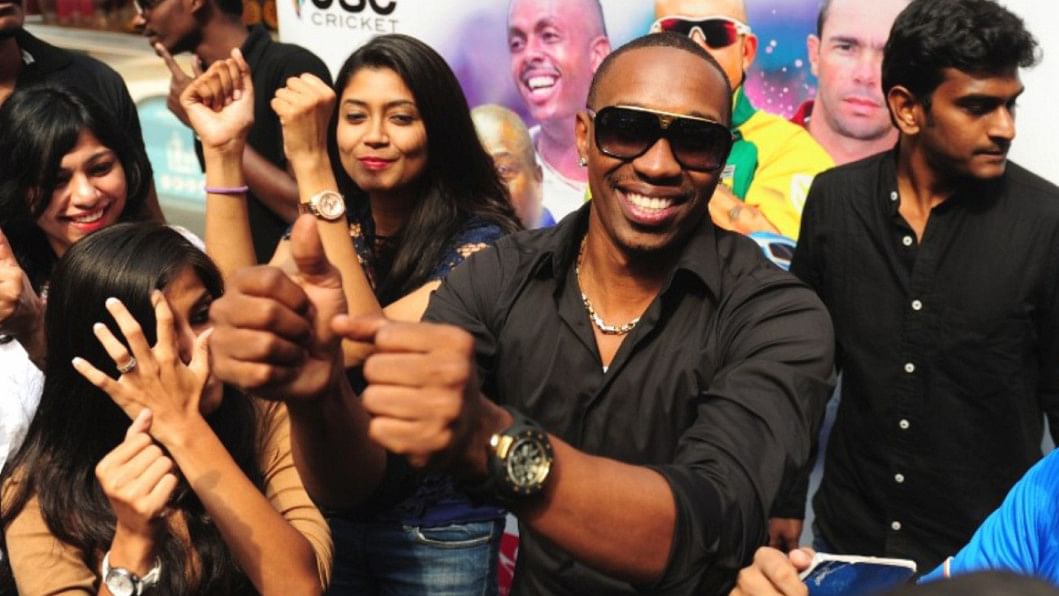 West Indies cricketer Dwayne Bravo is having a ball in Mumbai. After showing his skills as a cricketer, he is now slithering towards Bollywood with a sunny smile on his face.
The charismatic cricketer could not hold back his thoughts about one of the leading actresses in Bollywood, the drop-dead-gorgeous Deepika Padukone while speaking to the media.
DJ Bravo also spoke about his favorite actors in the industry…none other than The 'Khans' of Bollywood.
The West Indian allrounder , whose 'Champion' song went viral on internet, lent his voice for a song 'Jager Bomb' for upcoming Bollywood film 'Tum Bin 2'.
'Tum Bin 2' will release in November this year.