Cook's chance to make history
First Eng-SL Test begins today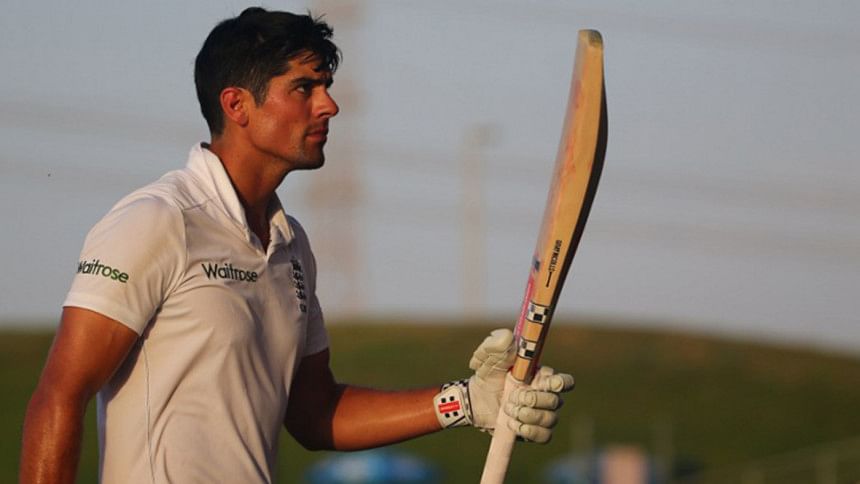 Alastair Cook will have the opportunity to create history when England take on Sri Lanka in the first Test which begins today in Leeds.
The left-hander needs just 36 more runs to become the youngest batsman ever to reach the 10,000-run mark. He will also be the first Englishman to join the elite group, which has only 11 members.
Speaking about the milestone, Cook said: "It would mean a lot and hopefully I can get there sooner rather than later so we can talk about something else. It's a big milestone in terms of the people who have done it previously so it would be great to try and score these 36 runs.
"I've just got to put that to bed after this press conference and try and do what I've done in the previous 10 years, which is just try and concentrate on that ball coming down and nothing else."
Cook's fortunes have improved remarkably since Sri Lanka's last visit to Yorkshire two years ago, when Angelo Mathews' tourists claimed a thrilling series win after bowling out England with the penultimate ball of the Test series.
"It was a game of fine margins and Sri Lanka came out on top and thoroughly deserved it," he said. "It was a real tough moment for me as a captain, there's no doubt about that, but I'm glad I hung in there for what's happened since.
Sri Lanka are still adjusting to life without star batsmen Kumar Sangakkara and Mahela Jayawardene, but Kaushal Silva has urged his team to fill the void left by the pair when they return to the scene of that famous victory at Headingley on Thursday.
Two years ago, Yorkshire's headquarters ground was the stage where Sri Lanka clinched a dramatic victory off the penultimate ball to secure their first Test series win in England.
But their first tour of England since that campaign, especially without stalwarts Sangakkara and Jayawardene, sees them severely depleted in the batting department.
"We did well here," said Silva, an opening batsman who played in that victorious 2013 team, at Headingley on Tuesday. "We were thrilled with that, but this is a new series.
"Sanga and Mahela have left now. So it's time for all these youngsters to take their responsibility and do their jobs. We need to make sure we put up at least 300 ... to put ourselves in the game."
Sri Lanka will again be captained by Angelo Mathews, with the all-rounder's excellent hundred paving the way for their success at Headingley two years ago.