Bilal Asif reported for suspect action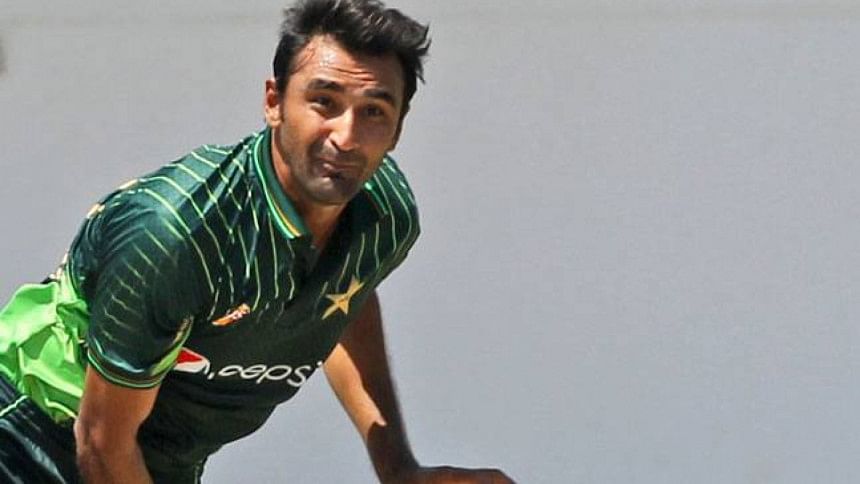 Pakistan offspinner Bilal Asif has been reported for a suspect action following the third ODI against Zimbabwe in Harare.
Asif, 30, had made his international debut in the second game of the series, and took figures of 5 for 25 in the third ODI to help Pakistan win the series 2-1.
"Bilal's action has been reported after the third ODI and we are following the procedure with the ICC," Intikhab Alam, Pakistan's team manager, told ESPNcricinfo.
A total of eight deliveries from Asif during third ODI were reported by the match officials.
Asif will have to get his action tested at an ICC-accredited facility within two weeks of the PCB receiving the report from the ICC, but he is eligible to bowl in international cricket until the result of the test is out.
The development is a setback for Pakistan because Asif had been retained in the ODI squad in Zimbabwe - after not playing the preceding T20Is - because they wanted to assess him ahead of the series against England in the UAE.
Asif, who also bats in the top order, could have provided cover for Pakistan's depleted spin stocks: allrounder Mohammad Hafeez has been banned from bowling in international cricket for 12 months because of an illegal action, and offspinner Saeed Ajmal has not been selected because he has proved ineffective after remedying his illegal action.
Asif had played only 11 first-class matches, 21 List A games and nine T20 matches over a four year period before making his debut for Pakistan.
He was considered to have a clean bowling action among the many contenders in domestic cricket, and though he wasn't a full-time bowler his recent successes had got him noticed by the selectors.