Banned Smith remains top-ranked in Tests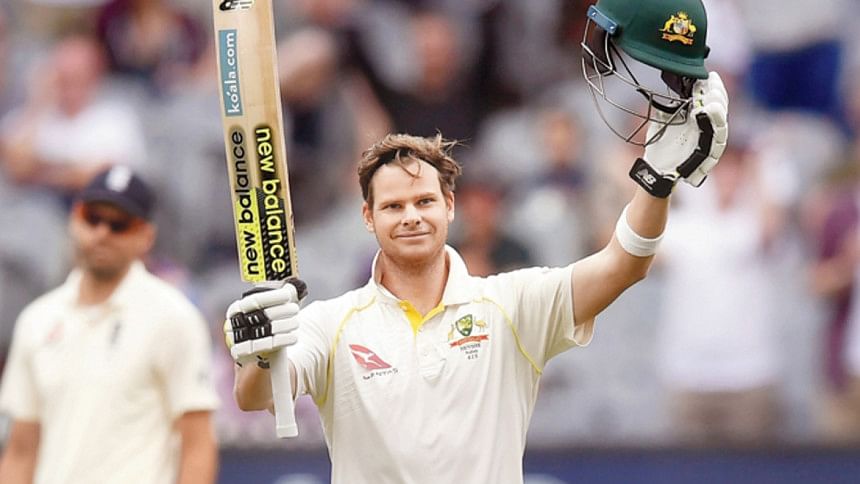 Australian cricketer Steve Smith is still officially the world's top Test batsman though he has been serving a ban from top-level cricket for four months after being embroiled in a ball-tampering incident.
David Warner, vice-captain to Smith during that controversial Test series against South Africa, is in fifth place in the ICC rankings, despite receiving the same 12-month ban as Smith following the ball tampering scandal in South Africa.
The ICC uses a points system to determine the rankings, so Smith's form prior to the Johannesburg debacle lifted him to No.1 in the rankings with 929 points, with Kohli on 903 and Root on 855 sitting on second and third place respectively.
Smith and Warner have recently made their return to cricket in a T20 league in Canada while they wait for their ban to expire, while Warner and fellow suspended batsman Cameron Bancroft are playing in a tournament in Darwin.
There was no movement among the top 10 Test all-rounders, with Bangladesh star Shakib al Hasan remaining atop those rankings.