The hardest part is over: Mashrafe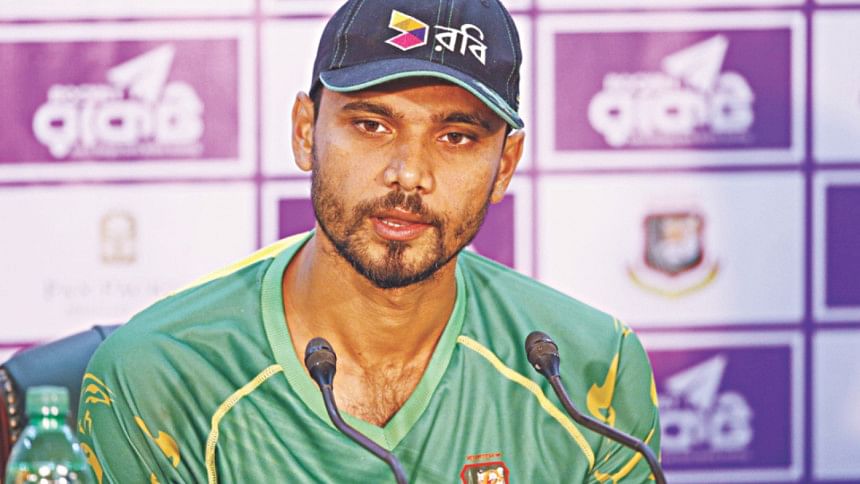 The tough part has gone and the Tigers will now be looking to conjure up their best at the Sher-e-Bangla National Stadium in today's second one day international against Afghanistan to confirm the series with a game in hand.
Bangladesh captain Mashrafe Bin Morataza conveyed that sentiment while speaking at the pre-match press conference yesterday. A win will make a small piece of history as it will mark the Tigers' 100th ODI win. And who would not love to be a part of history?
"It will definitely be a big achievement for Bangladesh and we try to achieve it in the second match but to get there we will need to play good cricket," the Bangladesh skipper said.
However, the Mashrafe-led team has a bigger vision: to make the team a major force in world cricket and create a new cricket culture. So the Tigers may not only be satisfied with a win on way to making history, they will also be looking for a much-improved showing in the batting and fielding departments in the two coming matches against Afghanistan -- who tested the hosts' nerves in the first game on Sunday before eventually losing by seven runs -- and, most importantly, demonstrate the gap in quality between the home team and the ICC associate member country.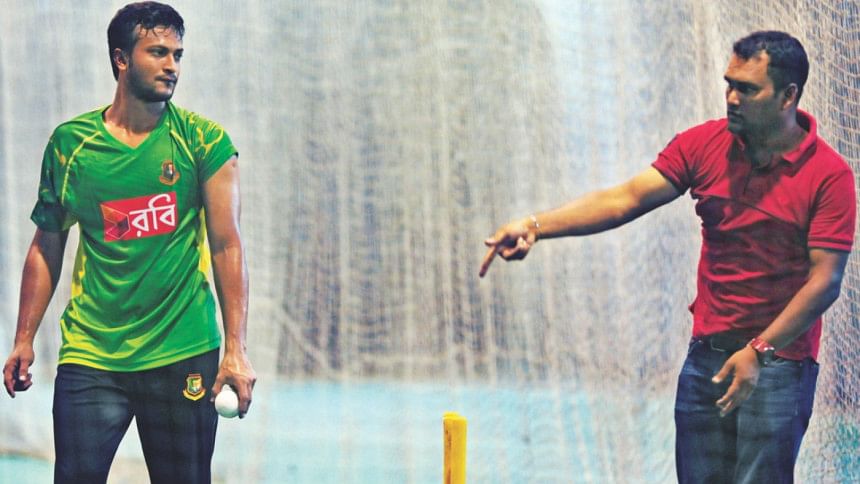 The win on Sunday's game -- the hosts' first ODI after almost a year -- provided relief for the Tigers and Mashrafe said that they were in good shape mentally.
"Honestly, even if we weren't coming off a break, the first match of any series or tournament is always important. You will be free if you win the first match. The first game against Afghanistan might not have been that big, but the tough part is gone. You cannot say anything or predict any game, but we will now be in much better shape mentally."
His foremost desire was a big score from the top-order.
"Tamim [Iqbal] and Riyad [Mahmudullah] both had chances to score a hundred in the first game and Shakib [Al Hasan] could have had a big fifty. To set big targets we will need big scores from the top order batsmen and if the wicket favours them, then we should score 300 runs. However, things become difficult if a set batsman doesn't convert his innings into a big one."
However the most successful Bangladesh skipper believes that everything will be okay in the second match, including the fielding which was not at its best as they dropped few vital catches alongside conceding runs for misfielding.
"You cannot make excuses for poor fielding, not even the long break from cricket [is an excuse]. Fielding is an area where you can improve or show your best if you want. I think our body language was not right at all and it can happen. I hope everything will be okay in the second match," hoped Mashrafe.
He also said that the team had been discussing their mistakes in the first match a lot.
Mashrafe has been adding one feather after another to his cap, especially in his second stint as the national team captain and he says that he tries to be relaxed in any situation.
"I don't take anything critically; rather I always try to be normal in any situation. I do everything separately and that has become my habit. I have been leading the team for the last one or two years, so I need to be relaxed."
Mashrafe also added that Bangladesh showed character by winning the first game under pressure.
"When Australia, India or England play against us the pressure is on them and that's quite natural. What feels good is that the last match was almost ninety percent in their favour, but we bounced back from that position and showed character and if we can continue with that character then we can be consistent against the big teams also."
If in the first match Mashrafe's men showed character, then they will need to show a different side to their peronality in the next two games -- their killer instinct against lower-ranked sides.