Bangladesh tour a 'pressure point' in pay dispute negotiations?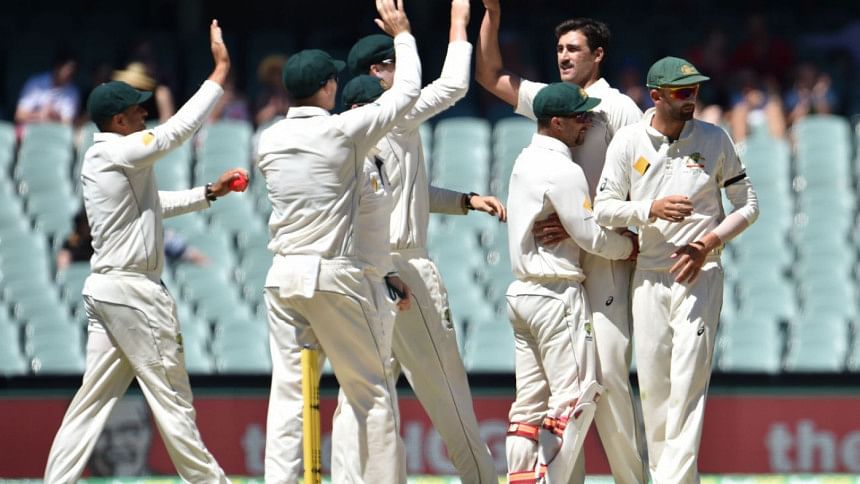 Australia's tour of Bangladesh could turn out to be a critical pressure point in the negotiations between Cricket Australia and the players.
According to Cricket Australia site, the players on Monday resolved to attend the pre-Bangladesh tour camp in Darwin, which is scheduled for August 10.
However, the players have reiterated time and time again that they would not be heading to the subcontinent unless an agreement has been reached with Cricket Australia.
Cricket Australia's security delegation team were in Dhaka and are reported to be satisfied with the security arrangements in Bangladesh.
According to Cricket Australia's official site, the board (CA) are anxious to further the progress made in negotiations over the past fortnight and are confident once the major sticking point of player payments is resolved, the rest will fall into place relatively quickly with much of the remaining 700-plus pages of the MOU to carry over, with the addition of gender neutral language and inclusion of women cricketers for the first time.
The chiefs of the warring parties, CA's James Sutherland and Australian Cricketers' Association ACA's Alistair Nicholson have been in constant contact and met in person at a meeting on Sunday.
There had been no face-to-face meetings after Sunday as on Monday Nicholson was in Sydney for the players' meeting.
CA officials are apparently perplexed at the reports that negotiations have 'moved back to square one' after the ACA had written to the players, warning them that negotiations were regressing.
There is a feeling among CA administrators that the deadlines for the Bangladesh tour is being used as leverage by the ACA.
News Corp reported the ACA had flatly rejected the idea negotiations were being stalled by players, pointing to the "peace plan" they produced last week, and claiming email and telephone contact between the CEOs was not an inhibitor to negotiations continuing.