Bangladesh close rankings gap with West Indies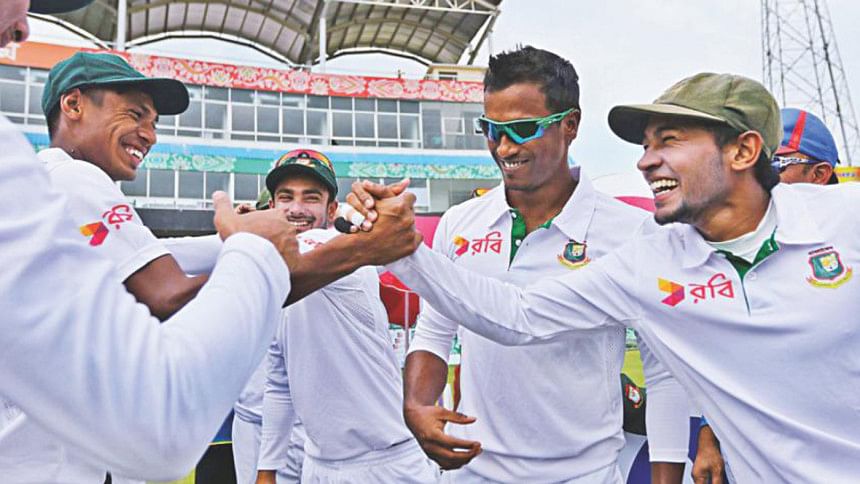 The annual update in the International Cricket Council (ICC) Test rankings has closed the gap between Bangladesh and the West Indies at the bottom of the table.  
According to a press release from the ICC, the gap between the West Indies and ninth-ranked Bangladesh has been slashed from 29 points to just eight points.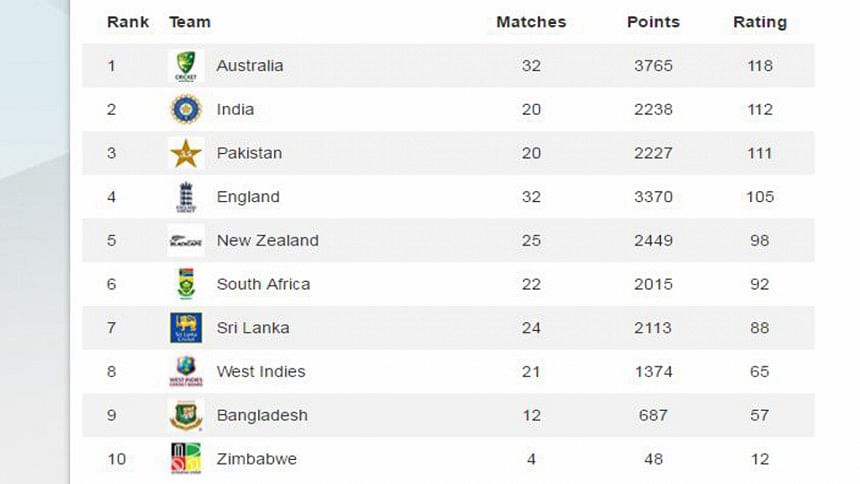 The reason for that is that the ICC makes its rankings on a three-season basis. Therefore, every year, the points gained from the matches played more than three seasons before are eliminated. In this case, the results from the 2012-13 are no longer included in the calculations. Also the outcomes from the 2014-15 season, which was earlier weighted at a 100 percent will be weighted at 50 per cent from now on as per the rules. 
The annual update has also affected the West Indies, which has retained its eight position but has dropped from 76 points to 65 points. This is because its victories over New Zealand, Bangladesh and Zimbabwe in 2012-13 have all been dropped from calculations.