'Australia won't be happy with a draw'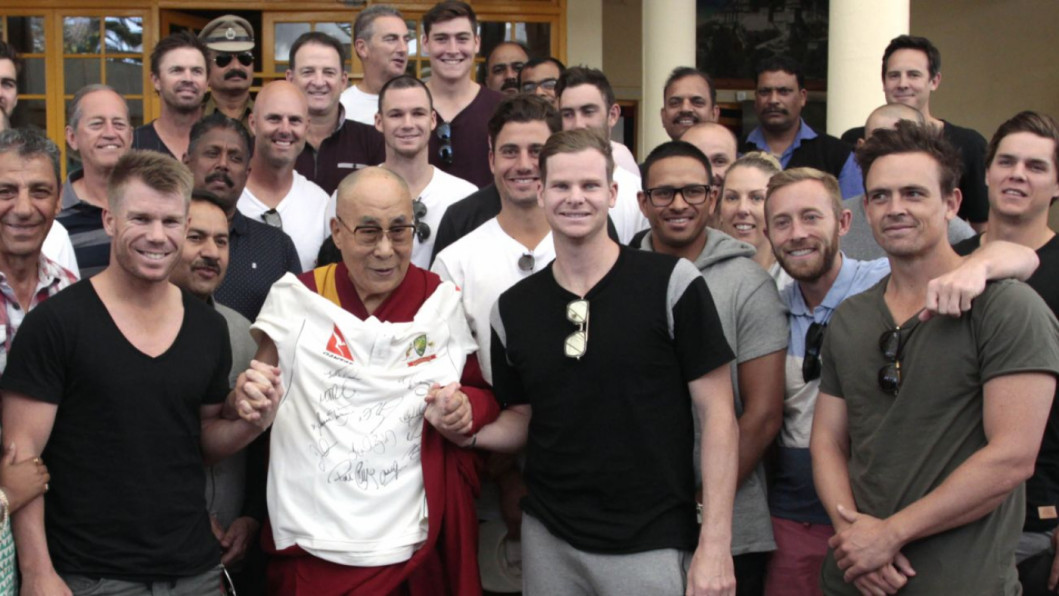 Australia have defied expectations with their fight in India but with all to play for in the final Test in Dharamsala, Steve Smith's team would not leave happy with a drawn series, according to former wicketkeeper-batsman Adam Gilchrist.
With the series locked 1-1 after the draw in Ranchi, victory in Dharamsala would give Australia their first series win in India since 2004.
Gilchrist was an architect of the 2004 triumph, stepping in for injured captain Ricky Ponting in the first three Tests of the series to guide Australia to victory with a game in hand.
With India impregnable at home in recent years, few pundits backed Smith's team to win a Test let alone be in contention to claim the series heading into the final match.
"They have exceeded expectations. They, themselves, might not have thought they would be at this point three games in," Gilchrist told Reuters in an interview in Melbourne.
"All credit to them, I think the nation should be very proud of their efforts. But knowing Test cricketers, (coach) Darren Lehmann and Steve Smith the way I do, none of those players are going to be satisfied.
"No-one's going to be sitting back, saying: 'job done'. They'll be so hungry to try to get the job done in this last game. And they're a chance, a definite chance."
Gilchrist said he felt Australia had taken some lessons from their previous tour of India in 2013, when Michael Clarke's team were whitewashed 4-0, and credited their training camp in Dubai for preparing them well for the current series.
"It's a tough place to play. Indian cricket don't lay on any favours in terms of practice facilities," said the 45-year-old, one of the most destructive Test batsmen of his era.
"That's why they went to Dubai and I think that was a great choice.
"They were really able to replicate the conditions there, to strategise."
Gilchrist saw some similarities between the 2004 team and Smith's Australia.
"They've also reaped the benefit of having a few players go in there without the scars of previous tours," he said of Smith's side, who have had important contributions from new batsmen Matt Renshaw and Peter Handscomb.
"That's worked well.
"In '04, we benefited a little bit like that, too. Damien Martyn wasn't on the '01 tour where we missed out.
"And he was prolific with his run-scoring. Darren Lehmann was also a major part of '04. But it's fair to say we all learnt a lot in '01 to carry it forward."
Most important was Smith leading by example, Gilchrist said.
The Australian skipper struck 109 in the opening Test at Pune and an unbeaten 178 in the first innings at Ranchi and is topping the batting lists with 371 runs at an average of 74.20.
"He's such an inspirational leader and the greaTest compliment I can pay is that the team is clearly on side with him. Unconditional support for him," Gilchrist said.
"With (Michael) Clarke, you could say that publicly there was always this discussion about are they, aren't they behind him, but it's unconditional support for Steve Smith and that's a good way to lead a team."