Audience with an all-round king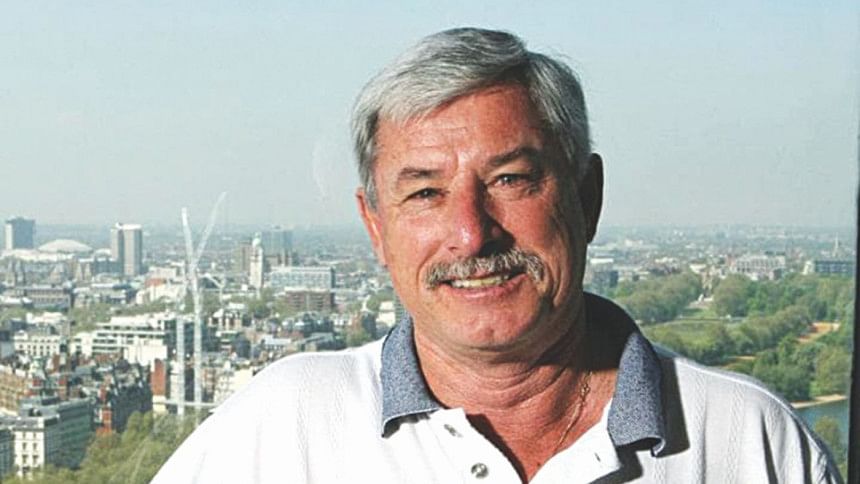 New Zealand cricket great Sir Richard Hadlee said Bangladesh should get enough opportunity to play Test cricket against top teams like Australia, England and South Africa.
"Bangladesh won a number of Test matches but I do believe world cricket has got to really entertain Bangladesh and give them more Test cricket and I mean against the best countries -- against Australia, against England and South Africa. Your game can benefit from that experience and it can actually grow. Until that happens it's going to be stagnant a little bit in Test cricket," said New Zealand's greatest fast bowler while talking to the Bangladeshi media standing next to the member's stand named after him at the Hagley Oval yesterday.
He observed that Bangladesh are a very competitive team in ODIs and T20Is, but they are still learning the most demanding five-day format.
"Test cricket is a bit different. I think Bangladesh learnt a very valuable lesson in the Test match at Wellington. When cricket goes for five days you can't take your eye off the ball. Some indifferent shot selection, gifting of the wickets in the second innings just opened the door for New Zealand to pounce on that," he said while reflecting on Bangladesh's defeat in the first Test. "And having said that Bangladesh with their win against England [at home in October 2016] was a significant success story for Bangladesh. Look, it took us 25 years in our history to win our first-ever Test," said the idol of many fast bowlers around the world.
The first bowler in the history of Test cricket to take 400 wickets also said that Pakistan's Imran Khan is perhaps the best of the four all-rounders of his era -- a select club that includes England's Ian Botham, India's Kapil Dev and himself.
"During the 70s and 80s the battle of the all-rounders I think was a pretty special era -- with Ian Botham from England, Kapil Dev from India, Imran Khan from Pakistan and myself from New Zealand. We were all well aware of what each other was doing around in world cricket. So, whenever we had a one-on-one battle it tended to lift your performance a little bit because you wanted to out-skill and outperform the all-rounder.
"I think of the four of us Imran was a better player simply because he was more consistent than the rest of us. A potent strike bowler, he could bat anywhere in the top four or five in the batting order. Botham was explosive as a batsman and as a wicket-taker. Kapil was there all the time but batting was perhaps the weaker of the four. I like to think my bowling was the stronger of the four," added one of the finest all-rounders of all time.
He said an all-rounder is a very valuable member of the team but he felt that it would be tough to find a group of lethal all-rounders like them in a changed scenario of the game and with the advent of T20 cricket.
"The game has changed so much today with the advent of T20 cricket and lot more one-day cricket. You have got what is called bits-and-pieces players, those who can do a little bit of both and be effective as far as all-rounders are concerned. It's become harder to get a genuine all-rounder today than in our time simply because of Test cricket, one-day cricket and T20 cricket. And the body can only take so much. When you talk of Jacques Kallis, I give you the greatest all-rounder in the history of the game. You just need to look at the stats and that shows how good he was in all formats of the game. I think he is a special breed," observed Hadlee.
Asked what a young cricketer needs to do to be a Sir Richard Hadlee: "There never will be another one like me… the original one," he said with a hearty laugh.
"Look, anyone who wants to play the game and wants to be a very good all-rounder he will certainly have to be an out-and-out strike bowler. You just need to dedicate yourself to the game; you will have to sacrifice yourself. You need to get out there to do the physical work -- running, sprinting, that sort of thing. But more importantly from the bowling point of view you got to bowl a lot of overs.
"I get a little bit concerned today when the players monitor for how many balls he is allowed to bowl. In practice you can bowl 36 balls, what if you got to bowl 136 balls the next day. To me, your body takes shape through your bowling. If you want to be an all-rounder you need to put in a lot of effort into your batting and bowling. Most importantly, whether you are a bowler or a batsman you got to have a sound technique. And that sound technique can only come through repetitions of those skills," concluded the great all-rounder.