Anderson keen to forge on despite drop in pace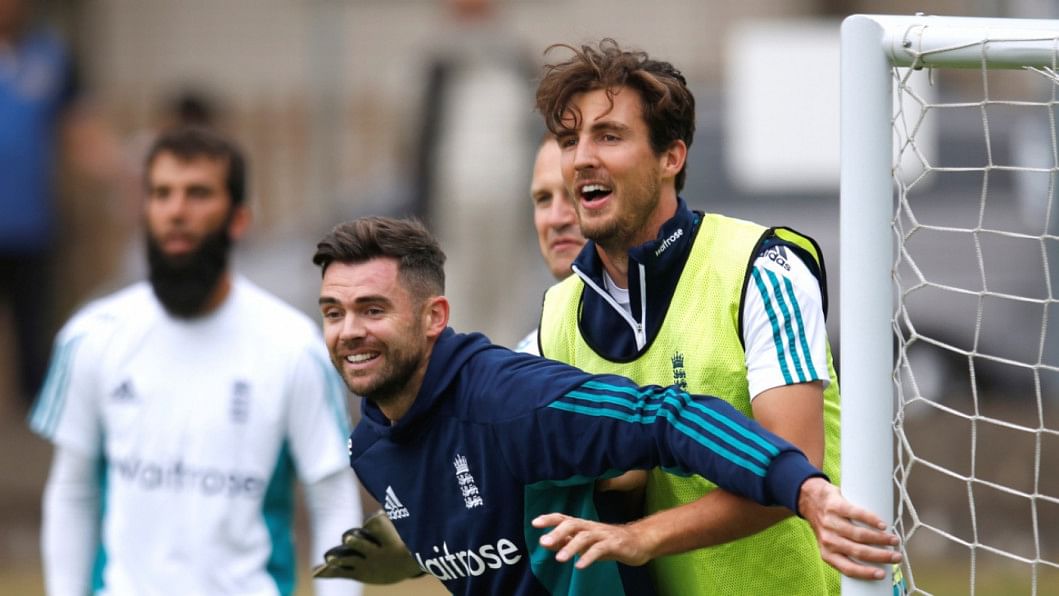 England seamer James Anderson is confident that he has enough skill and experience to compensate for his decreased pace over the remaining years of his cricket career.
England's record wicket-taker in the format missed the opening test defeat against Pakistan at Lord's with a shoulder injury but returned for the second match in Manchester.
Anderson, who turned 34 over the weekend, took four wickets at Old Trafford as England levelled the four-match series with a 330-run victory but there was a discernable drop in pace for the bowler who has claimed 458 victims in 117 appearances.
"I didn't feel like my speeds were where they could be at Old Trafford," Anderson told reporters. "I felt a bit like Matthew Hoggard at the end of his career when he slowed down a bit but his control was pretty good.
"With the skills I have, I can do a job even if my speeds did drop.
"With experience, you can stay one step ahead in your head. It is like an old defender in football, who might not have the pace of a quick striker but he's two steps ahead of him upstairs."
Anderson has missed a few test matches due to various injuries over the past year but the right-arm paceman still has the "hunger" to contribute for England, saying he was continuing to work hard on his fitness and technique.
"The way I feel at the moment, mentally, I've still got a hunger to play the game and a hunger to take wickets and help my team win matches," Anderson added.
"As long as I've got that hunger I'm going to keep working, keep improving and keep working on my fitness and if I get to 37 then great. I just try to concentrate on staying fit for the next game."
The England selectors copped plenty of criticism for keeping Anderson out of the Lord's test, which the hosts lost by 75 runs, when the seamer was fit to bowl in the nets ahead of the match and subsequently played for Lancashire against Durham.
"Looking back, without having had any game time before that first test, it was probably wise to get some overs under my belt before I came back into the test side," Anderson said.
"I think it was probably the right decision."