Amir talks about 'bond' with Virat Kohli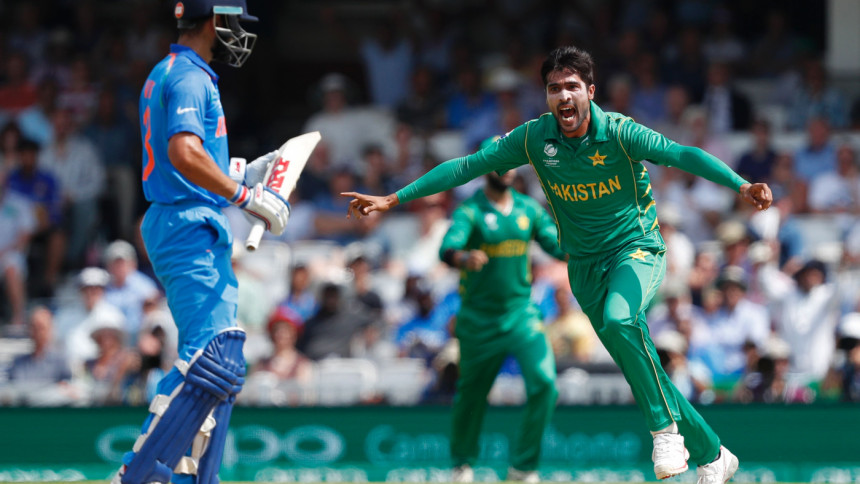 Pakistan's ace quick Mohammad Amir has spoken about the bond of friendship between him and India's Virat Kohli.
Amir shared his thoughts on the mutual respect between the two in an interview with Sky Sports.
"He's (Kohli) a big name and he is currently the best batsman in the world.
"Whenever we meet we always greet each other with respect. There is a bond and a friendship between us, a mutual respect and we are always pleased to see each other," Amir said.
"He has given me a cricket bat as a gift on a couple of occasions, the most recent being at the Champions Trophy match (on June 4) in Birmingham.
I think this sort of bond and friendship should be prevalent amongst all sportsmen of all nations. We are role models and we can bridge differences and bring people closer together," the star pacer added.
Amir took the vital wicket of Kohli in the final of the ICC Champions Trophy 2017 in a fiery spell that saw him remove openers Shikhar Dhawan and Rohit Sharma as well.
OneIndia reports that the India captain is a keen admirer of Amir. The Indian maestro was happy to see Amir back on the playing field.
"Happy to see Aamir playing. He accepted his mistake. He played in New Zealand. He is a world-class bowler. If he had played in the last 5 years he would have been among world's top 3. He has lot of skills as a bowler," Kohli had said.