Claims untrue: De Gea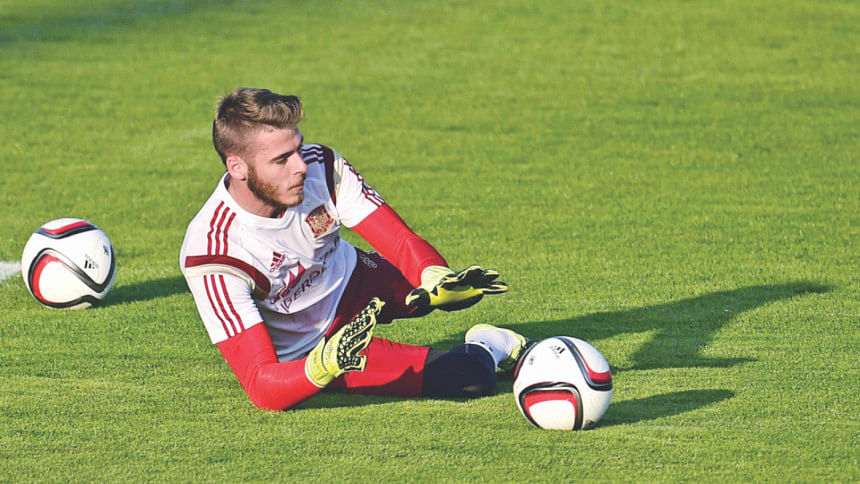 Manchester United and Spain goalkeeper David De Gea on Friday dismissed as "a lie" claims that he organised a party at which women were forced to have sex with footballers.
"I am the first one to be surprised by this report. I deny it, it is false and nothing more, it is a lie and false," De Gea told a press conference at Spain's training base for the European Championship finals.
De Gea said he was "desperate" to take part in Euro 2016 and would not be put off his team duties.
The Eldiario.es news website reported that De Gea and Athletic Bilbao's Iker Muniain were named in the testimony of a "protected witness" as part of an investigation into Spanish porn producer Ignacio Allende.
Better known as Torbe, the producer was detained in April for alleged crimes including heading a prostitution ring, sexual abuse of under-age girls and human trafficking.
The witness reportedly said she and another woman were forced against their will to participate in a party in 2012 organised by De Gea, in which they both had sex with footballers.
They were alleged to be 23-year-old Muniain and another unnamed player, according to Eldiario.es, which published photocopies of the police report.
She did not mention having had sex with De Gea.
"If it is possible it gives me even more strength to be here with the national team," he said. "I have also had great support from my teammates and I am desperate to take part in this Euros. It is false what is coming out in the press and it will be in the hands of my lawyers."