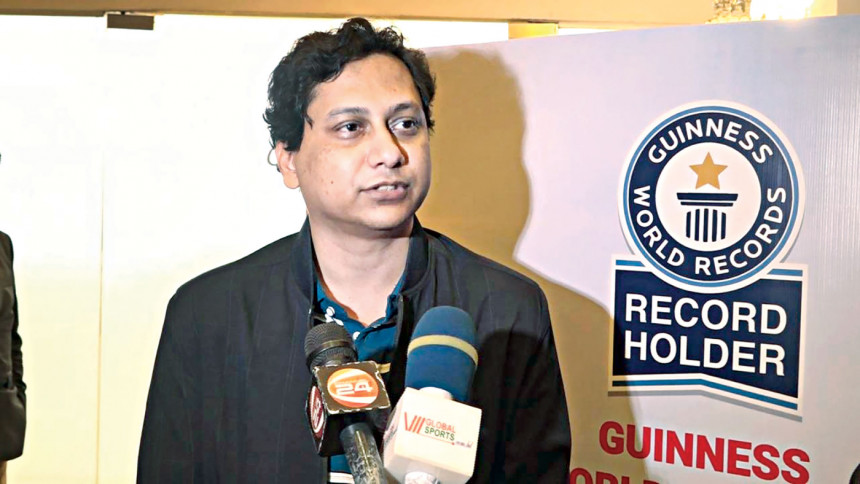 Grand Master Enamul Hossain Rajib became champion in the Golden Jubilee of Independence 46th National Premier Chess Championship by beating FM Subrota Biswas in the 13th and final round in Dhaka yesterday.
Rajib had to wait for day's outcome between GM Niaz Murshed and IM Minhaz Uddin Ahmed Sagar before celebrating his fifth title of the national championship as Rajib avoided a title deciding play-off match after Niaz lost to Sagar. Had Niaz beaten Sagor, Rajib and Niaz would have been tied on 10 points, prompting a title-deciding play-off.
With the defeat in last match, Niaz finished in third position with nine points while GM Ziaur Rahman, who beat CM Sharif Hossain, finished second with 9.5 points.
 "This time the championship was very competitive as I had to face challenges from all GMs and IMs while the promising players also gave some tough time to all," Rajib said. "The race was initially confined among Niaz bhai, Zia bhai and me before the race turned into a two-way battle between Niaz bhai and me once Zia bhai lost to Niaz bhai."
Praising the junior players highly, Rajib said that emergence of talented players is a good sign for Bangladesh chess.
"Tahsin Tajwar produced really good results which I did not expect. Some other junior players including Subrota performed well which is a positive sign for Bangladesh chess," said Rajib.