Grand Master father, Fide Master son to make history for Bangladesh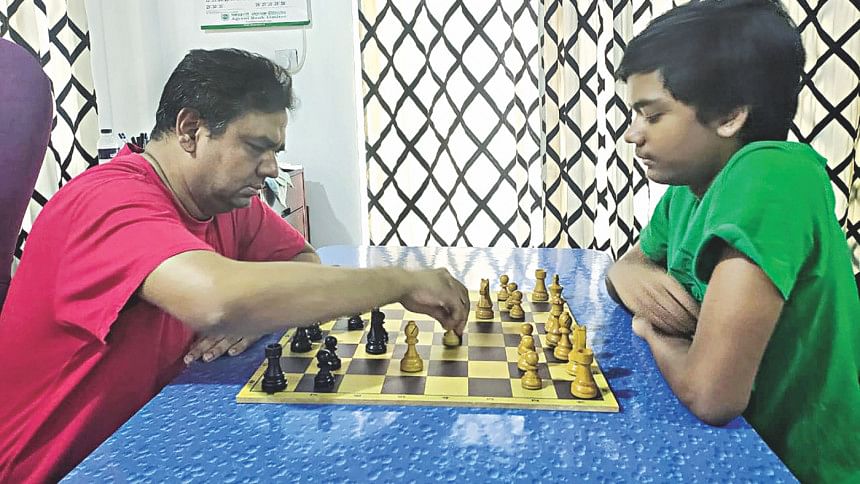 It's not entirely unheard of that father and son have represented the same team at international level.
Bangladesh, however, had been devoid of such distinction so far. Not anymore though.
Grandmaster Ziaur Rahman and his son FM Tahsin Tajwar Zia are going to represent the red and green flag in the upcoming 44th Chess Olympiad, scheduled for Chennai from July 28 to August 10.
Bangladesh Chess Federation (BCF), on Tuesday, announced the national men's and women's teams for the Olympiad.
Zia, Tahsin, GM Niaz Murshed, GM Enamul Hossain Razib, FM Mehdi Hasan Parag are in the men's team.
"Tahsin and I previously played in one team (Bangladesh Ansar) during the Bangladesh Games, but this is the first time we are going to represent Bangladesh at international level. It is a dream come true for us," Ziaur Rahman told reporters at the official press conference at NSC auditorium today.
"i accompanied my father when he went abroad to represent Bangladesh in the Olympiad and this time I am going with my father as one of his teammates. I feel really good as I also had a dream to represent Bangladesh alongside my father," Tahsin said. 
The women's team features FM Shamima Sharmin Shirin, WFM Nazrana Khan Iva, WFM Noshin Anjum, CM Jannatul Ferdous and Umme Taslima Protiva Talukdar.
WIM Rani Hamid has not been included in the squad for the first time in 38 years since her debut in Chess Olympiad in 1984. The 20-time national champion failed to finish in the top five of the national women's championship to miss out on the qualification.
In the last edition of the Chess Olympiad, Bangladesh men's team finished 56th out of 185 nations while the women's team became 72nd among 151 nations.
The Bangladesh contingent will leave for India tomorrow.