Bottas sad over Hamilton free pass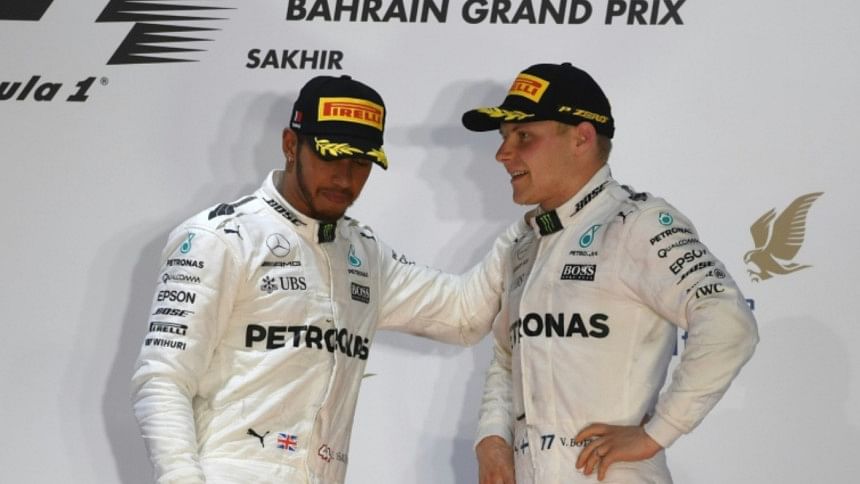 A deflated Valtteri Bottas admitted that he felt very disappointed to be asked to let his Mercedes team-mate Lewis Hamilton to pass him during Sunday's Bahrain Grand Prix.
The 27-year-old Finn had started the race from his maiden pole position, but lacked competitive pace and struggled with his rear tyres on his way to finishing third behind Ferrari's victorious Sebastian Vettel and Hamilton.
"You know, honestly, as a racing driver it is the worst thing you want to hear," said Bottas.
"But that's how it is and although I didn't like it for my personal race, I am a team player and I understand."
Team radio messages suggested Bottas was given instructions to let Hamilton pass him in the closing stages of an incident-filled race at least three times.
"For sure, I did it because there was potential that Lewis could challenge Sebastian," said Bottas.
"In the end, it didn't happen, but the team tried which I completely understand.
"Personally, it is tough for me, but that's life. I just didn't have enough pace today and we need to find the reasons for that.
"I think, overall, this was the best weekend for me with the team, but there is much more to come."