Bolt in shock as friend Mason dies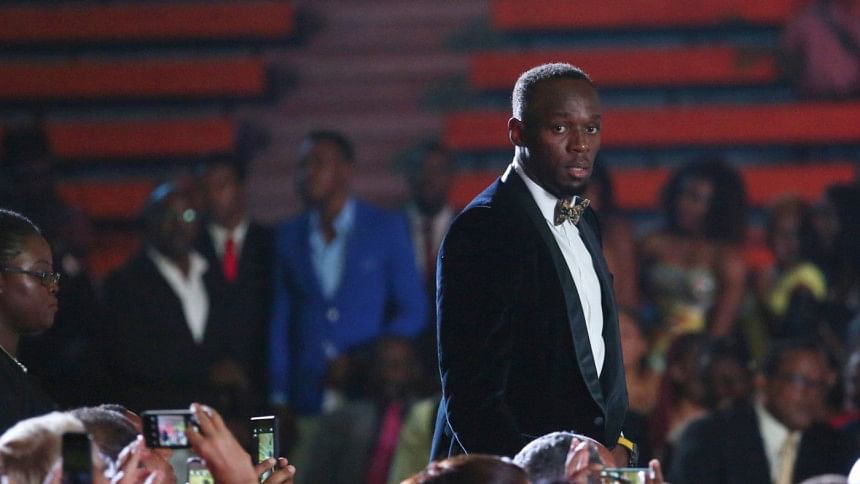 Sprint superstar Usain Bolt was caught up in a fatal motorcycle crash in Jamaica which claimed the life of Germaine Mason, the British high jumper who won a silver medal at the 2008 Beijing Olympics, media reported.
Jamaican-born Mason, 34, died Thursday in the early morning crash which occurred near Kingston, police said, when he lost control of his motorcycle.
Team Jamaica, a website run by Jamaican athletics supporters, said a number of athletes, including Bolt and Frater, were riding in a convoy with Mason when the crash took place.
"Usain Bolt was part of the group that came by and he was very, very emotional, and still is," police senior superintendent Calvin Allen told the BBC. "I understand they are very close friends."
Mason began competing for Britain, his father's homeland, in 2006 after having taken bronze for Jamaica at the 2004 world indoors and claimed silver at the 2000 world juniors in Chile and bronze at the 2002 world juniors in Kingston.
"Germaine was an outstanding athlete and a truly lovely man. He had a wry sense of humour and was a pleasure to be around," said Fuzz Caan, a senior high jump coach at British Athletics who worked with Mason. "He was a great ambassador of British high jumping. It is an honour for us to have him as part of our sporting history."
Mason, still the Jamaican national record holder in the event, matched his personal best of 2.34m to claim silver at Beijing, one of a then-record 47 British Olympic medals taken in China.
"The whole of the British Olympic Association is incredibly sad to hear of the passing of Germaine Mason," said BOA chief executive Bill Sweeney. "Germaine was a great athlete, an Olympian and a silver medal-winning part of Team GB who made history at Beijing 2008. Our thoughts and condolences are with his family and friends at this difficult time."