Bolt prepared to return gold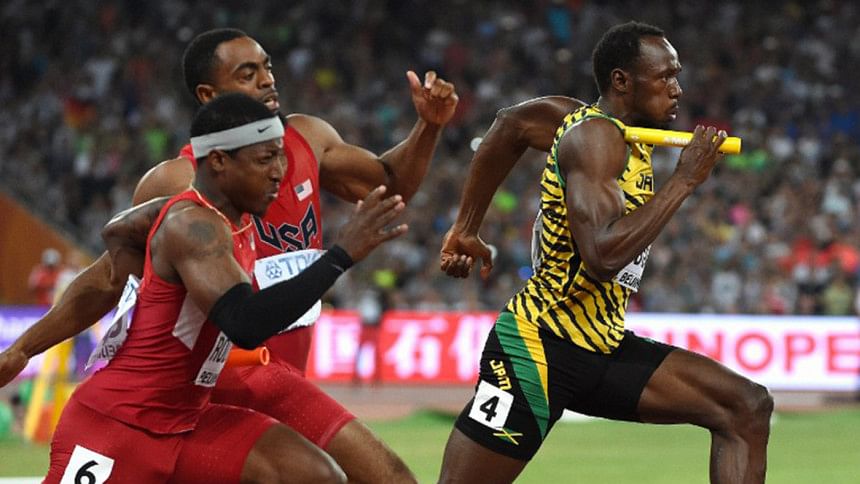 Usain Bolt has told Reuters he would have no problem giving back one of his six Olympic gold medals if a Jamaican relay team mate is confirmed to have failed a drugs test.
Nesta Carter, who helped the 4x100 team to Olympic and world championship titles, returned a doping violation for the banned stimulant methylhexanamine in a re-test of 454 samples from the Beijing Games, sources familiar with the case have told Reuters.
Carter's "B" sample also came back positive, they said.
Jamaica's Olympic association has confirmed it received notification from the International Olympic Committee (IOC) that one of its competitors had returned an adverse analytical result, but it has not named the athlete.
Neither Carter nor his agent have responded to repeated requests for comment on the positive test.
"It's heartbreaking (the positive test) because over the years you've worked hard to accumulate gold medals and work hard to be a champion ... but it's just one of those things," Bolt told Reuters late on Saturday.
"Things happen in life, so when it's confirmed or whatever, if I need to give back my gold medal I'd have to give it back, it's not a problem for me."
First-leg specialist Carter has been a vital member of Jamaica's dominant squad, helping the Caribbean island win gold medals at the 2008 and 2012 Olympics and the 2011, 2013 and 2015 world championships.
Methylhexanamine has been on the World Anti-Doping Agency (WADA) Code prohibited list since 2004 although it was reclassified on the 2011 list as a "specified substance".
Historically, the sanction for the use of Methylhexanamine has been a suspension of six months to a year and the loss of results from the period concerned.
The IOC's programme of revisiting samples is aimed at using developments in testing techniques to expose traces of drugs that were undetectable in 2008 or 2012.
Although Carter's relay team mates are not accused of doping, it is possible that the IOC could strip them of their gold medals because of the positive test.
Bolt, speaking after completing his own doping control on Saturday after clocking a season-best 9.88 seconds in the 100 at the Racers Grand Prix in Kingston, said they would just have to deal with the situation.
"I can't tell what he's going through, but it must be hard and frustrating because as I said I'm not too pleased about the situation," said the 100m and 200m world record holder.
"I think it's rough for track and field, but it's just one of those things that happen and we just have to deal with it."