. ICC Cricket World Cup 2015
Blazing Brendon, Sensational Starc
The 2015 World Cup saw a paradigm shift in ODI scoring patterns, a few records broken, and a spirited display from the Associates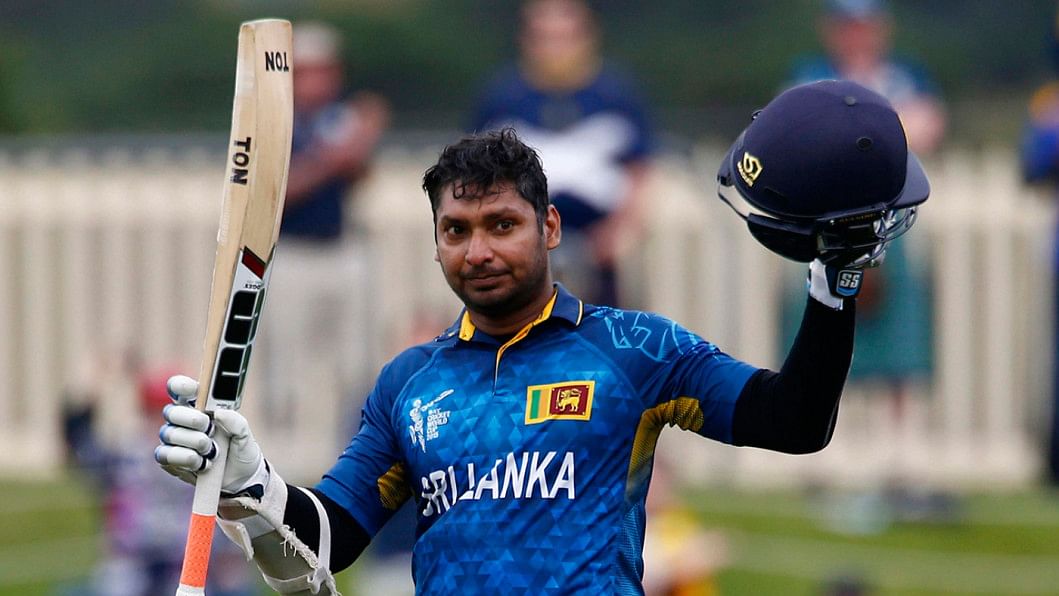 Batsmen dominate
3 400-plus team totals in this World Cup. The only instance of a 400-plus total in the World Cup before this was India's 413 for 5 against Bermuda in 2007. This World Cup also saw 28 300-plus totals, almost a 65% increase from the previous highest of 17 in 2011.
24-24 Win-loss ratio of teams batting first in this World Cup; teams batting first in Australia won more than they did across the Tasman Sea. While teams won 16 out of 25 games batting first in Australia, they only managed eight wins in 23 games in New Zealand.
0 300-plus totals in losing causes while chasing in previous World Cups. It happened twice in this edition, on consecutive days - when Zimbabwe scored 326 but fell agonisingly short of Ireland's total and Sri Lanka fell well short of Australia's total in spite of scoring 312. Out of the 11 300-plus totals in chases, nine have come in the last two World Cups with five coming in 2015.
38 Centuries in this World Cup - a jump of more than 50% from the number of hundreds scored in the previous edition. The 2011 World Cup, which had 24 centuries, had improved on the previous highest by only three hundreds.
6 Number of times teams batting first doubled their scores after the 35th over in this World Cup. This was achieved only twice in the 2011 World Cup, both times by New Zealand. They reached 302 for 7 from their full quota of 50 overs after being 151 for 4 in 37.1 overs against Pakistan. Against Canada, New Zealand were 179 for 2 in 35.3 before ending up on 358 for 6. In this World Cup teams doubled their scores after the 31st-to-35th-over period on 21 occasions as opposed to only 12 in 2011.
9 Hundreds by batsmen batting at No. 5 or No. 6, the most by far in any World Cup. Batsmen in those positions had made two hundreds in the 1996 and 1983 editions, which was the most till 2015. Three of the nine centuries came from South Africa batsmen - AB de Villiers from No. 5 against West Indies and David Miller and JP Duminy against Zimbabwe batting at No. 5 and No. 6 respectively.
7 Individual scores of 150 or more - no other World Cup has had more than two such innings. There were two double-hundreds in this World Cup - no one had made one in any previous edition. While it took over 19 years to surpass Gary Kirsten's record for the highest individual score in a World Cup - 188 not out against the UAE - it took Martin Guptill less than a month to better Chris Gayle's record.
54 Average balls per six in this World Cup - the lowest ever and 45 deliveries per six fewer than in 2011. The lowest balls-per-six number before this World Cup was in 2007, when batsmen hit a six every 70 balls. As many as 463 sixes were hit in this World Cup, 205 more than the last one, in one match less.
Bowlers go for plenty
5.55 Economy rate of bowlers in this World Cup - the first time bowlers collectively conceded more than 5 runs an over in any World Cup. There were 173 instances of bowlers conceding runs at an economy of 6 or worse while bowling five or more overs, easily the most in any World Cup. In comparison, the 2011 World Cup saw 60 fewer instances. This is the first time in World Cup history that more than 25% of bowler-innings have gone for 6 runs an over or worse.
15 Number of overs that went for 24 or more runs in this World Cup. Since the 1999 edition and before this one, there had only been 19 such overs. There were 64 overs that went for 18 or more runs this time, exactly as many as there had been in the last two World Cups put together.
A World Cup for left-arm seamers
134 Wickets by left-arm pace bowlers - easily the most in any World Cup. The previous best was 77 in 2003. As many as seven left-arm fast bowlers took at least ten wickets in this World Cup. Four left-arm seamers managed it in 2003. Left-arm pacers have topped the wicket-takers' list in six of the 11 World Cups. It was also the second time up that bowlers from Australia and New Zealand had finished as the joint-highest wicket-takers after Geoff Allot and Shane Warne shared the honours with 20 wickets each in 1999.
10.18 Mitchell Starc's average while picking up 22 wickets - the third-best by any bowler with at least ten wickets in a World Cup. Gary Gilmour's 11 wickets in 1975 came at 5.63 and Courtney Walsh's 11 wickets cost him 9.81 each in 1999. Overall, Starc's bowling average is the best for any bowler with at least 20 wickets in World Cups. Imran Tahir's average of 16.31 is the third-best in the World Cup and the best for any spinner.
22 Wickets taken by Trent Boult, the most by any New Zealand bowler in an ODI series. Shane Bond's 21 wickets in a tri-series involving Australia and South Africa was the record before this.
Associates impress
15 Wickets taken by Josh Davey, the most by any Associate bowler in a World Cup. Davey took one more than Zimbabwe's Eddo Brandes in 1992 and five more than Scotland's previous-highest: John Blain's 10 wickets in 1999.
254 Runs made by Samiullah Shenwari, the most by a batsman from an Associate team playing its first World Cup. Before Shenwari, Gavin Hamilton of Scotland had made 217 in 1999. Overall, Shenwari's 254 runs are the fifth-highest by a batsman from any team playing its first World Cup. Peter Kirsten scored 410 runs for South Africa in 1992 and Glenn Turner made 333 runs in 1975. The others ahead of Shenwari are Kepler Wessels (313 runs in 1992) and Andrew Hudson (313 in 1992).
10 Wickets taken by Shapoor Zadran - the second-most by a bowler from an Associate team playing its first World Cup. Boyd Rankin of Ireland had taken 12 wickets in 2007. Allan Donald's 13 wickets in the 1992 World Cup are the most by a bowler from a team playing its first World Cup.
311 Runs by UAE's Shaiman Anwar - the most by any batsman from an associate team (including Sri Lanka, Zimbabwe and Bangladesh in earlier World Cups) in any World Cup. Anwar went past Ryan ten Doeschate's 307 runs in 2011. Anwar's runs came at an average of 51.83 and a strike rate of 91.47.
And some numbers of note
1980 The only time a New Zealand batsman had scored 500 runs in an ODIs series before Martin Guptill. John Wright had made 511 runs in a tri-series involving Australia and India in Australia. This is not the first time a New Zealand batsman has top-scored in a World Cup though: Glenn Turner had topped the run charts with 333 runs in the inaugural World Cup, and Martin Crowe's 456 runs was the highest by anyone in the 1992 edition.
326 Runs scored by Kumar Sangakkara without getting dismissed across three innings - the most by a batsman between dismissals in World Cups. The previous highest was Ricky Ponting's 253 across two World Cups - he had scored 140 not out against India in the 2003 final and 113 against Scotland in his first game in 2007. Later, Guptill also got ahead of Ponting with scores of 237 not out and 34 in the quarter-final and semi-final respectively. Kumar Sangakkara's four hundreds are the most by any batsman in a World Cup and the first time any batsman has scored four hundreds in consecutive ODI innings.
71 Runs conceded by Steven Finn in the match against Australia when he took a hat-trick. This was the most expensive ODI analysis that included a hat-trick. The previous record was Charl Langeveldt's 62 against West Indies in 2005. JP Duminy took a hat-trick as well, becoming only the second spinner after Saqlain Mushtaq to achieve the feat in a World Cup game. Overall, there have been eight hat-tricks in the World Cup.
308 Runs scored by Brendon McCullum in the mandatory Powerplays - the most in the first ten overs since the 1999 World Cup. McCullum had a strike rate of 201.31 in these overs. Adam Gilchrist had scored 276 runs in the first ten overs in the 2003 World Cup, but his runs had come at a comparatively sedate 106.15. Of the 153 balls McCullum faced in the first ten overs, 59 went to the boundary, of which 17 were sixes.