Best Cheat Codes for Ludu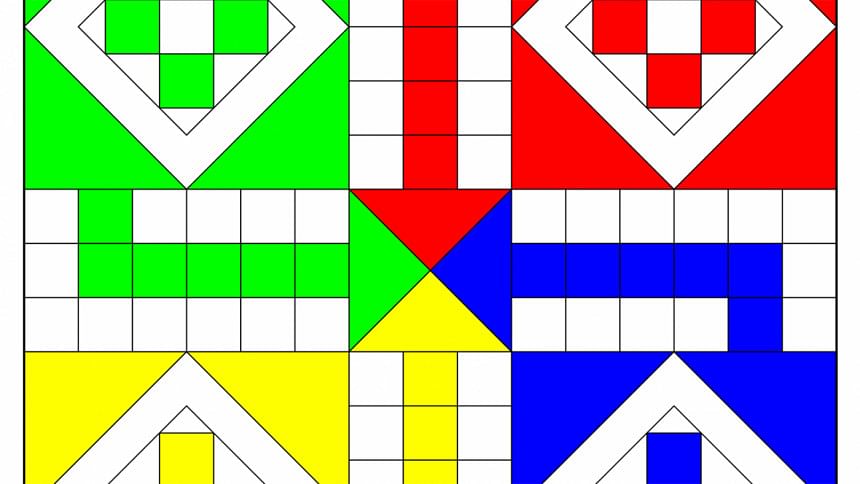 If you've never played Ludo or Ludu, and got no fruity idea about what the hell I am talking about, then you might as well click somewhere else. It is the snake-and-ladder board game. If you still nod your head side to side, and have no clue whatsoever, then you are definitely the right person this article was not meant for.
Before I make your day with the all-time best smart codes for Ludu, I must share some techniques a former guru discovered in his dreams. He has passed the hallowed tips to yours truly to change your fortune in Ludu, and if they work for me, they must work for you…but remember, do not take the tips lightly, their origin is shrouded in mystery and shrink-wrapped in secrecy.
Many have fallen in their quest to reach the source of these jewels…so be careful, you must resist the temptation!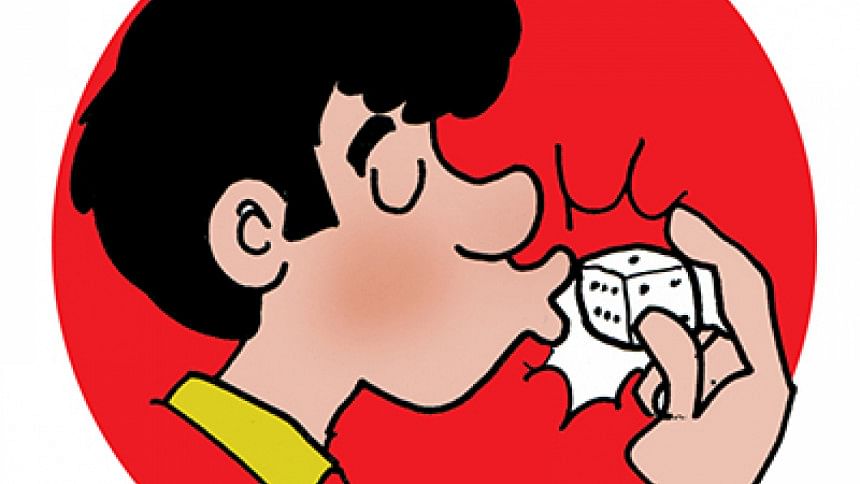 Tip 1 # Kiss the dice
First and foremost, you must think the dice is an extension of your body and mind. Believe that you control it, and begin to play. Now every time you are about to roll the dice, pause, take the dice and kiss it gently on the side you want to be on top. No sloppy smooches please…just let your intention flow from your lips to the dice. The results are remarkable I tell you…but I need a brand new dice after a few games, you get the picture I hope.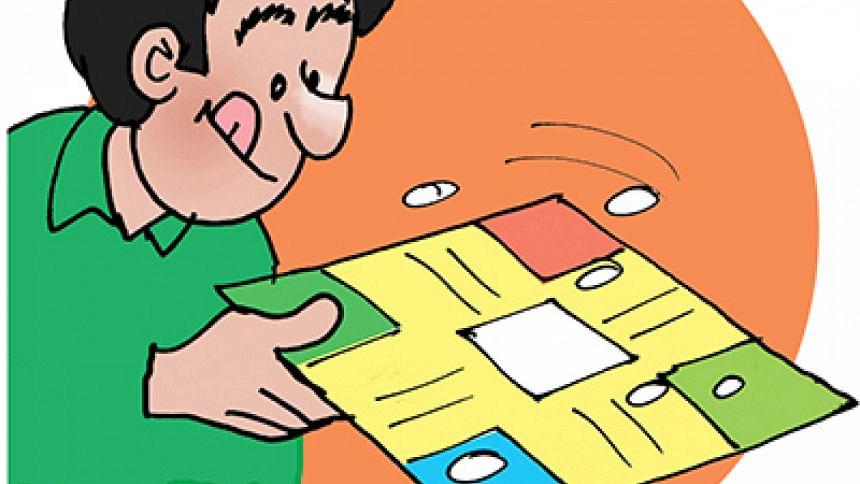 Tip 2 # Move yourself, then the board
Next tip is meant for those who have no trouble moving, or active enough to move for the sake of winning. When you are not doing well, and want desperately to turn the tables, just move your position. Go to another spot, and roll the dice. If you find moving bit too much of a trouble, then the next best thing for you is to move the board around in a circular pattern until you're satisfied. Turn the board, turn the table and turn your fortune around!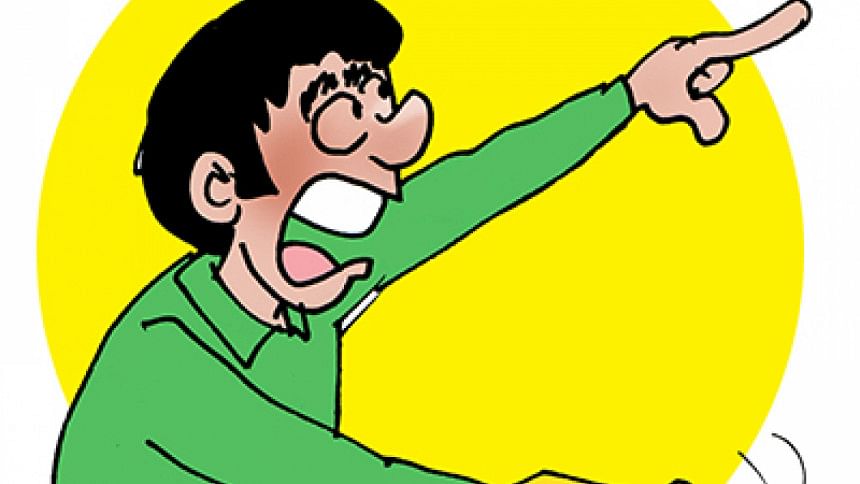 Tip 3 # More dices are better than one
There is something called the 'Evil Eye' of Horus. Sometimes your opponent will look at you in envy, and may jinx the dice by their wicked intentions. Therefore, the Ludu guru told me to keep as many dices as possible…you never know which one will work for you at what time. When one dice fails, try another. If that doesn't work, try another…eventually you'll succeed.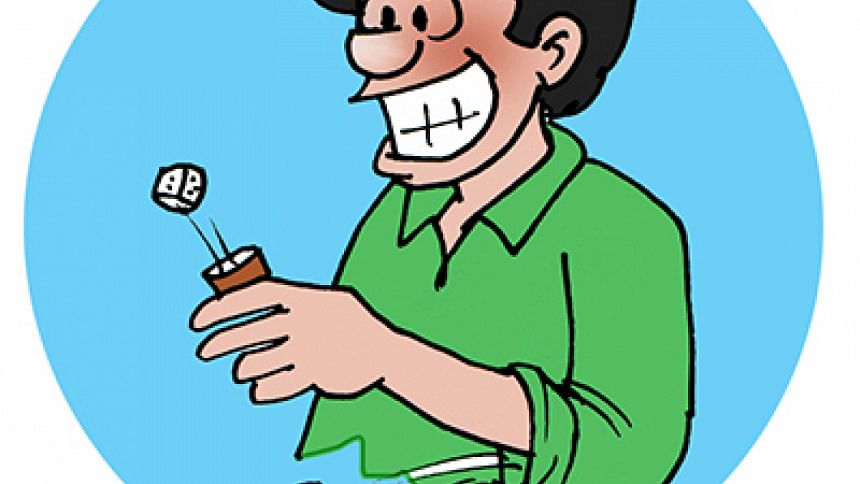 Tip 4 # Use large cup
I don't want to get too technical about it, but the mechanics of dice moving inside a cup is mind-boggling to say the least. Good Ludu players understand Quantum Physics better than others…so when you use a large cup or a container to roll the dice, chances are more that it will revolve in multiple directions on its axis, and give you the desired number more often than not…it's all science, no gimmicks whatsoever!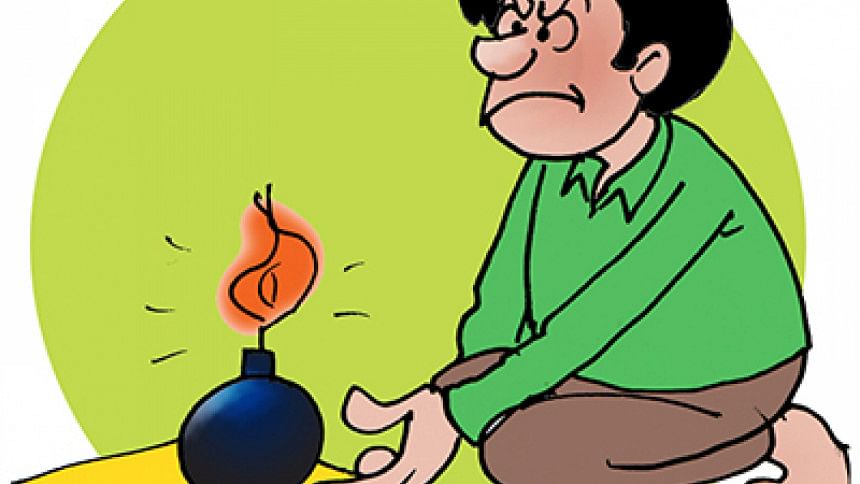 Tip 5 # Diversion is the key
When things aren't going well for you, use the strategy employed by the greatest military generals of all time…it is called diversion. Let your plans be dark and impenetrable as night, and when you move, fall like a thunderbolt. Remember, your Ludu victory is based on deception. If you want to employ this tactic, then you must have a personality profiling of your opponents beforehand, since items like gooey pickle, lollipop, latest Bollywood item song, movie ticket, make-up tips all come in handy to get your opponent's attention…divert your opponent and delay the inevitable…your loss that is.
Tip 6 # Delay the inevitable
If you have absolutely no confidence in your ability, and would not like to taste the sweet nectar of victory, then there is one solution you can't beat. Delay the game of Ludu by all or any means at your disposal. If you have to set your house on fire, then check your insurance and go for it!
Disclaimer: Dream-found Ludu techniques are not for the non-believers. If you don't believe, then forget about winning, OK.