Basketball body lifts 'hijab ban' during games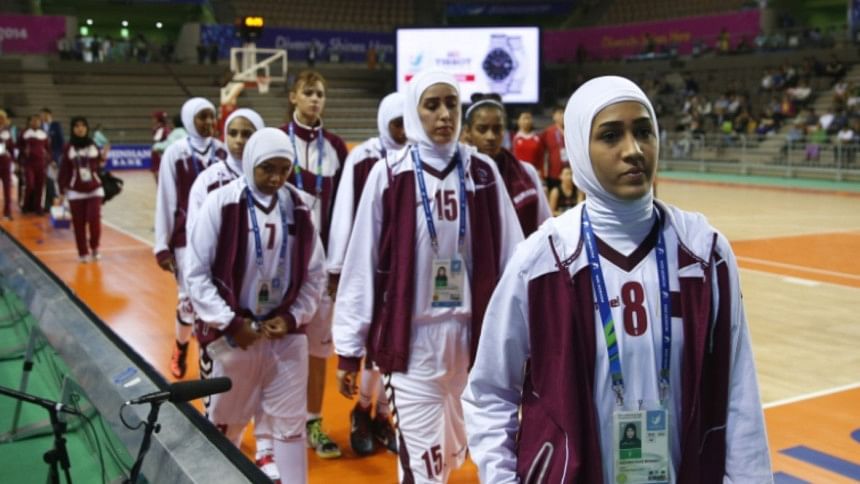 Basketball chiefs reversed a controversial ban on professional players wearing headgear Thursday after fierce criticism that the rule undermined diversity by disallowing religious coverings like the Muslim hijab.
The decision by the International Basketball Federation (FIBA) means religious headwear can now be worn on court.
"The new rule comes as a result of the fact that traditional dress codes in some countries, which called for the head and/or entire body being covered, were incompatible with FIBA's previous headgear rule," it said in a statement.
A furious Qatar withdrew their women's basketball team from the Asian Games in 2014 because FIBA said they were not allowed to wear headscarves on safety grounds, calling the ban an "insult".
Many sports, including football, now allow women to wear the hijab.
In the same year, FIBA also ran into trouble when Sikh players from India were forced to remove their turbans at the Asia Cup in China and had to tie their hair with elastic bands.
The new guidelines, which will take effect in October, stipulate that headwear must not cover any part of the face, including eyes, nose and lips.
It must also be black or white, or the "same dominant color" as the uniform, and not be dangerous to players.
The decision comes at the end of a two-year testing period in a process that worked toward relaxing the previous restrictions.