We have moved on from Hathurusingha, says Mashrafe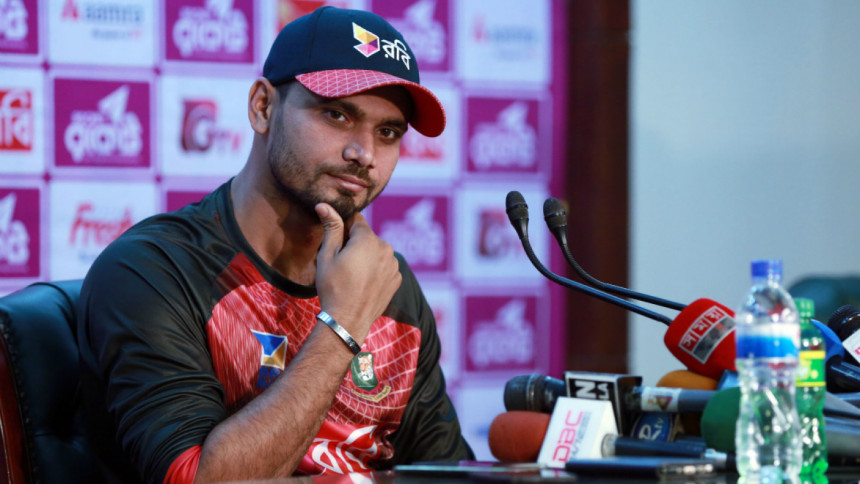 Bangladesh ODI captain Mashrafe Bin Mortaza insisted that they have moved on from Chandika Hathrusingha and suggested that execution will be the defining factor when Tigers face Sri Lanka tomorrow in the tri-nation series.
Hathurusingha's tenure was the most successful one in Bangladesh's cricket history. Even the Sri Lankan himself pointed it out ahead of the series that Bangladesh are competitive and have not lost a home series in two and half years.
Last time that Bangladesh faced Sri Lanka, both Hathurusingha and Thilan Samaraweera were on Tigers' side. Bangladesh drew all three Test, ODI and T20 series 1-1 during their tour of Sri Lanka in 2017.
Thilan Samaraweera, who was Bangladesh's batting coach has lots of knowledge regarding the Tigers' just as Sri Lanka's head coach Hathurusingha. Mashrafe insisted that execution of ideas is more vital than which coach is in which dressing room because at the end of the day ideas are only ideas, waiting to be materialized when a player executes the ideas on the field of play. Mashrafe reiterated that the team has already moved on from Hathurusingha's ideas.
"In international cricket it is normal for a coach to face off against their former players. We have moved on. When Hathurusingha left, we forgot all of his plans. There is no opportunity to think about him anymore cause we are trying to adjust to the ideas of our current coaches," Mahsrafe said.
He suggested that discussion regarding Hathurusingha does not make any impact.
"At the back of our mind it is about playing and winning the game and discussions [regarding Hathurusingha] don't matter. Plus if you think about this things, ultimately it brings on added pressure."
Mashrafe insisted with some words that Tigers' will play the same way whether Hathurusingha is here or not. "There is no such thing as adding surprises. We will play in the same manner that we would have played.
"When Hathurusingha was here, we were still saying that we want to play with confidence and freedom.
Tigers' are focused on getting one over their former coach and that would certainly motivate the players when they play Sri Lanka tomorrow.
"We want to play the same way we did against Zimbabwe and everyone is focused on that," Mashrafe said regarding the positive mindset that the team is harbouring.