'Mentally much stronger now'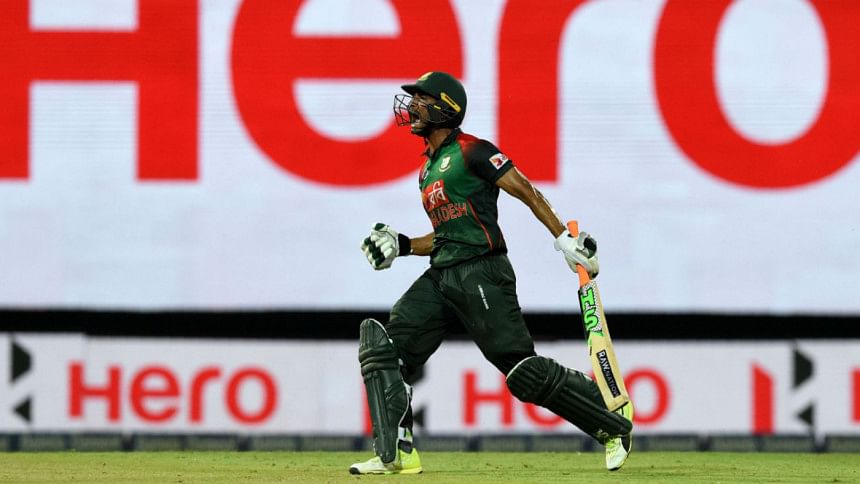 Tigers returned home from Sri Lanka after losing in the final of the Nidahas Trophy against India in the last ball of the match. Those were the fine margins that the Tigers had to deal with and it is easy to get lost in despair after another defeat not only to cricketing superpower India but also a defeat in yet another final.  However, Bangladesh's former captain and BCB selector Habibul Bashar was much more optimistic about Tigers' T20 fate.
India needed five off the last ball of the 20th over when Dinesh Karthik hit a six over extra-cover to seal victory for India. The defeat was heartbreaking for the players but given the way that they have stepped up in the Nidahas Trophy after being defeated by Sri Lanka at home in all three formats, Bashar felt that Tigers portrayed a great deal in their comeback to make it to the final of the Nidahas Trophy.
"The last series [T20I series at home against Lankans] did not go well and this series was very difficult for us," Bashar said yesterday.
"But from that position it must have been difficult to go outside the country and comeback with something. This proves that mentally they are much stronger. The hunger to win is much more prominent.
Bashar also suggested that T20 is a steep learning curve but with more exposure, it is likely that Tigers will improve in this format but reiterated that more work is needed.
"We are playing regularly in T20s and understanding the game better. Bangladesh played well in this tournament. Unfortunately, we did not win the cup but looking at the matches it seems we are able to play the matches how they should be played," he concluded.