'Doubted if I could get to 50'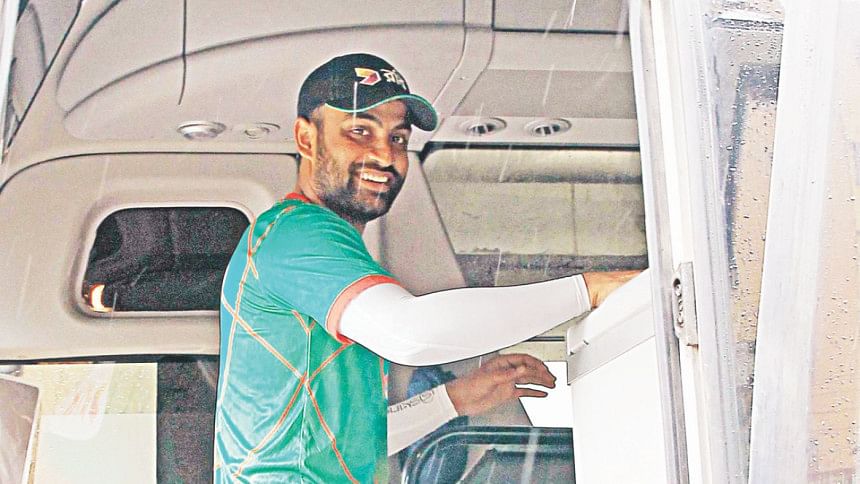 Since scoring fifties in both innings of his Test debut against New Zealand in 2008 there has been no looking back for Tamim Iqbal as the dashing left-hander is all set to appear in his 50th Test against Australia in the first of the two-Test series. Things have changed a lot since then both for Tamim and for Bangladesh as the left hander has reached new heights over the years.
The cricketer from Chittagong however has not expressed any great enthusiasm at reaching the milestone alongside his friend and teammate Shakib Al Hasan who will also step out for his 50th Test tomorrow.
Although playing 50 Tests in the span of nine years seems to be a long time, the 28-year-old informed that he never set any goal for the number of matches he would ideally play in that time.
"Well, there is no extra excitement but obviously playing the 50th Test is a special occasion and I would want to make this special by performing and trying to contribute for the team.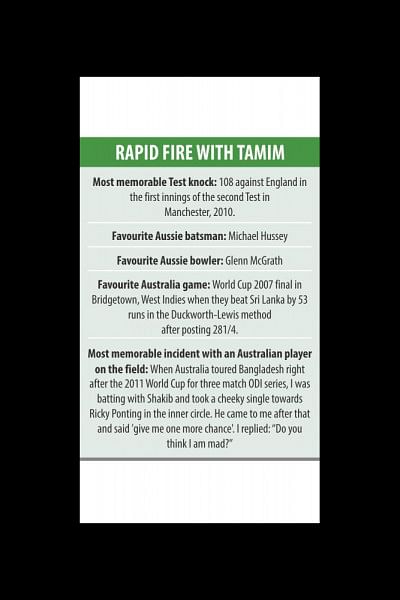 "To be honest, I never set any particular number of matches I am going to play when I started my career and since I played my first Test my aim was to play as long as I can for Bangladesh. At one point, however, with the amount of Test matches we were playing I wondered whether I could play fifty Tests or not. But now we are getting more matches than before and those who will start their career now, it will be easier for them to set a particular target of matches they are going to play," said Tamim to reporters ahead of the training session which was later cancelled due to rain at the Sher-e-Bangla National Stadium in Mirpur yesterday.
He also added that Bangladesh are going to play six to seven Tests in the upcoming year, which will definitely help the team improve as a Test unit.
When asked whether there will be a battle between the Australian opener David Warner and Tamim Iqbal in the two-Test series the left-hander said that he never thought in that fashion, adding that it will be good if the home side can dismiss the hard-hitting Aussie batsman early.
There has been a lot of talk over the role of spinners in the series, but Tamim opined that pacers will also play a big role and emphasised on the need for performance in all aspects of the game, not just spin.
"I think if we want the 2-0 result we have to do the small things right as you just can't say we are going to win 2-0 and that will happen. As I said before, every session will be crucial and it needs to be implemented by those on the field. We will definitely go to the ground to win on August 27 but one should also not forget that it's a five day game and it won't be finished in an hour. The result will come only after playing well every minute of the match," he said.
Meanwhile Tamim was named in the World XI squad and is set to play a three-match T20 series in Pakistan and according to the experienced cricketer it's a great initiative to bring cricket back to the embattled country.
"First of all, it's an ICC-approved tournament and the games will get international status and secondly, it's a big honour to represent the World XI and I am proud of this. I think all the 10 cricketing nations are a family and someone has to take the initiative to help bring cricket back in Pakistan. I think it's a fantastic arrangement and after this I hope many international teams will start visiting Pakistan," said Tamim.