Sabbir's lessons from suspension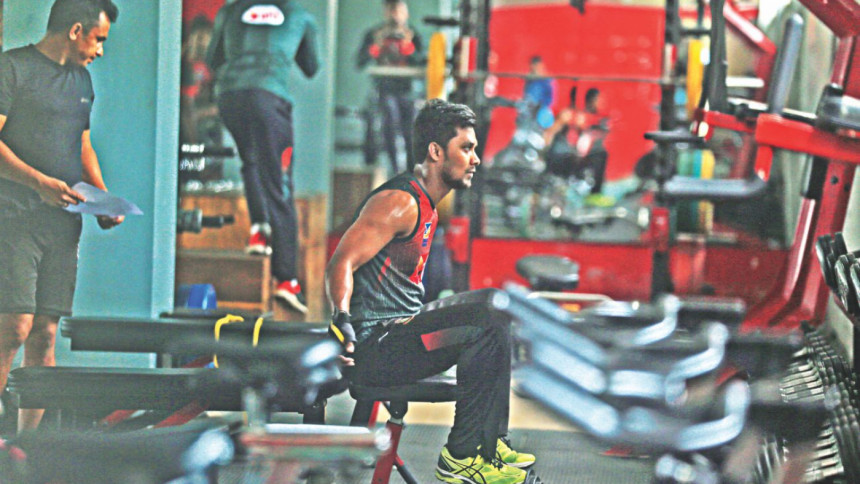 One can turn any negative experience into a positive one and Sabbir Rahman has done just that during his exile from domestic cricket. During his banishment, which saw him miss this season's Dhaka Premier League and Bangladesh Cricket League (BCL) due to suspension, two realisations dawned on the 26-year-old.
"What I think is that it is not always bad to stay outside for a while," was the all-rounder's fist epiphany. His second was that it was not all about technique; but rather that scoring runs is what matters most.
The 26-year-old, who was banned from the domestic circuit for six months in January this year and also lost his central contract after assaulting a young fan during a National Cricket League match in Rajshahi in December last year, responded to questions about his suspension, the upcoming Afghanistan series and his batting form at Mirpur yesterday.
"Staying outside is not a big deal. I missed the BCL and Premier League but I worked on my fitness during that time alongside a few technical issues. I think there are some positives to staying outside for a while. I spent time with my family. My mother was sick and I gave her time. I had a good time and I hope I will enjoy more good times over the next few years," Sabbir said in response to a question about how he kept in touch with the sport during the enforced break.
Asked whether one good innings could sweep aside all his faults in previous knocks for the viewing public, he explained: "Confidence is key. The technique will be okay if you score runs and nobody will find any faults. And if you are out against a good delivery and you are not among the runs then everybody will say your technique is bad. Yes, I may have a problem with my technique and temperament but in my opinion nothing is bigger than scoring runs."
Sabbir added that his last good innings would give him confidence against Afghanistan. The right-hander scored a 50-ball 77 that included seven fours and four sixes in his last competitive game, the Nidahas Trophy final against India in March this year.
Regarding the upcoming Afghanistan challenge, Sabbir echoed the sentiments of Mushfiqur Rahim, Mahmudullah Riyad and other teammates, saying that it would be a good series, that there are no big or small teams in T20 cricket and that the Tigers could handle the Afghan bowling attack as they have experience in their ranks.
Sabbir also informed that each day was new to him and came with its own unique challenges.
"It's my job to take the challenges," said a confident Sabbir, who was also not concerned about his batting position but rather only looking forward to scoring big.