Questions for Mashrafe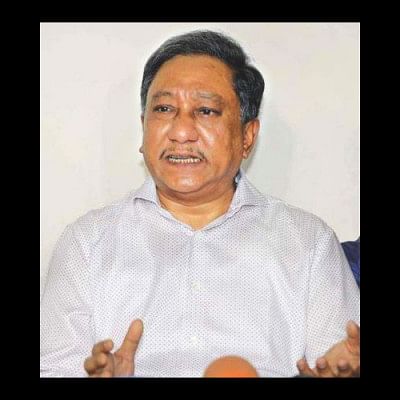 Upon returning to Dhaka from a two-day International Cricket Council chief executives committee meeting in Kolkata yesterday, Bangladesh Cricket Board (BCB) president Nazmul Hassan weighed in on the buzz around whether Mashrafe Bin Mortaza will return to the Test fold.
ODI captain Mashrafe retired from T20Is in April 2017 and has not played a Test since June 2009 because of recurring knee injuries. He has however played in the final round of the just-concluded four-day Bangladesh Cricket League for South Zone, and regularly bowled 10 overs in Abahani's Dhaka Premier League championship campaign.
"I don't know if he is fit for Tests. That is up to him and the physios. If he thinks he can play, then of course he will be welcomed. If he wants to play at home, where we will bowl him for three or four overs, that is a different issue. But what does he want to return as -- a batsman or bowler?" he asked about the specialist pacer while attending the Bangladesh-Turkmenistan volleyball final in Mirpur yesterday. "I believe if he is fit, he can play any format; it's hard to get a player like him.
In a recent newspaper interview, Mashrafe had expressed an interest to return to Test cricket.
"We are of the opinion that if he can play one-dayers, he should play T20Is. If he can bowl 10 overs, he can bowl four. That is why he was asked [to come back to T20Is during Bangladesh's disastrous home series against Sri Lanka earlier this year]. He didn't show any interest then, so we are assuming he is not interested."
Another pressing item on Hassan's plate is the replacement of Chandika Hathurusingha as head coach. During the tri-nation T20 Nidahas Trophy in Sri Lanka in March, Hassan had said that there would be a new coach by the first week of April.
"There has of course been progress in signing up a coach," said Hassan about filling the vacancy created by Hathurusingha's resignation in November last year. "We cannot say anything unless we get our hands on the signed agreement. I am hopeful that it will happen."