Shakib in line for NZ trip?
Set to undergo X-Ray soon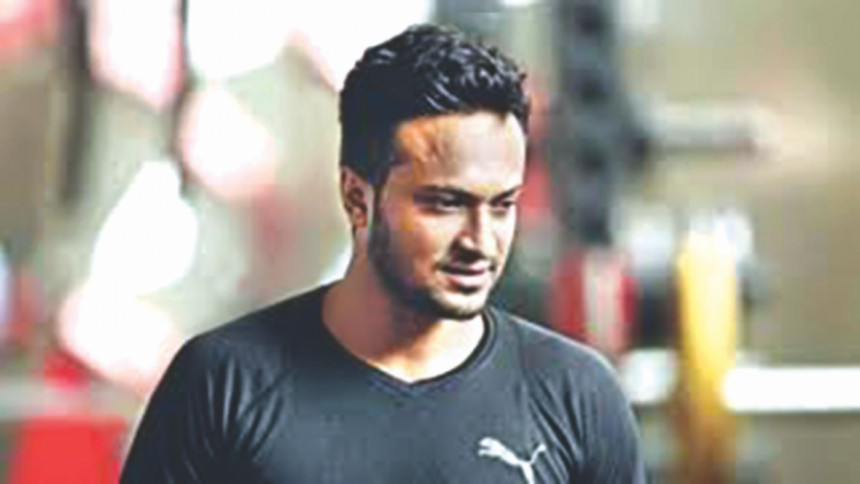 With the Bangladesh cricket team not having the best of times on their ongoing tour of New Zealand, there have inevitably been rumours that injured Test skipper Shakib Al Hasan will join the team in time to feature in the third Test against the hosts starting from March 16. With many other players this rumour could be dismissed as an idle one, but it is a little different with Bangladesh's ace all-rounder and arguably most important cricketer.
Shakib fractured his left little finger while leading Dhaka Dynamites in the Bangladesh Premier League final against Comilla Victorians on February 8 and was ruled out of the ODI leg of the New Zealand tour in the eleventh hour.
Bangladesh Cricket Board (BCB) chief physician Debashish Chowhdhury had said in the aftermath of the injury that Shakib would need to take three weeks' rest and his situation -- how soon he could return to sporting activity -- could be assessed after an additional X-Ray in the first week of March. Shakib's three weeks were completed yesterday, and Chowdhury informed The Daily Star that an X-Ray is in the offing today or tomorrow.
Shakib's injuries have been a nebulous matter, as proved when he put his 2019 World Cup participation in doubt by saying that a flare-up of a pre-existing injury to the same finger during last September's Asia Cup could take him six months to recover. He was however back in action against West Indies at home in November. A lot will depend, therefore, on how Shakib responds to rehabilitation in order to play one of the few remaining international games before this summer's World Cup.