Riyad hopeful Tamim will make it in time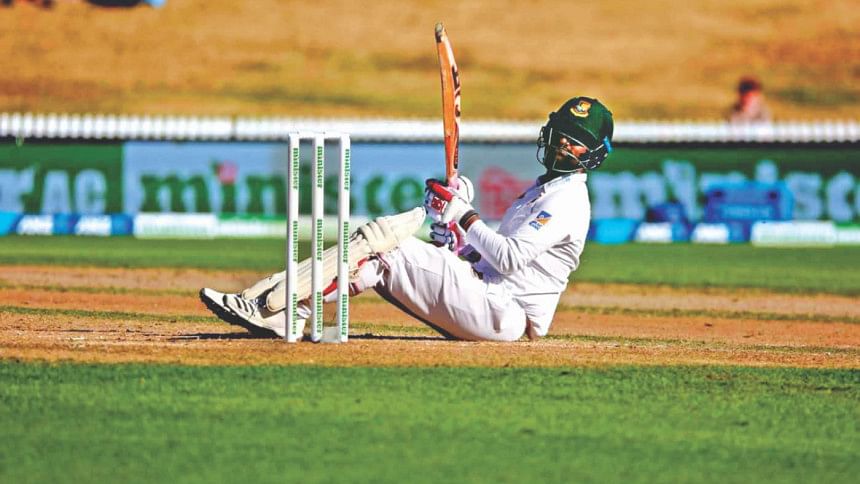 Bangladesh go into the second Test match in Wellington with further injury worries than they had in the first Test after Tamim Iqbal was the latest to suffer a niggle. Without another backup batsman in the lineup, Bangladesh could be one batsman short but skipper Mahmudullah Riyad reiterated that Tamim's injury will not likely keep him out of the second Test but the same cannot be said about Mushfiqur Rahim.
Tamim, Bangladesh's most reliable batsmen over both innings at Hamilton suffered a niggle to his groin while practicing yesterday. The nature of the injury was such that it could happen to anyone and Riyad was hopeful the team will have Tamim tomorrow. The left hander did not do batting practice yesterday.
"Injuries are part of game," Riyad began. "There is nothing we can do about it. I am hopeful about Tamim. Maybe he has a slight niggle but I hope it will be alright. He will bat today and hopefully his condition will be okay and he will find out how comfortable he is out there. I am hopeful he will play."
Riyad sighed when talking about Mushfiqur Rahim. "It is possible that we won't be having Mushy for the next match but we will definitely have him for the third Test.
"He will bat again today since the hand injury is still there. Yesterday he tried tennis balls, rubber balls and cricket balls. Today he will do a proper net session. We will know how the pain is after that but probably we are not getting Mushy."