Mushy set to miss second Test too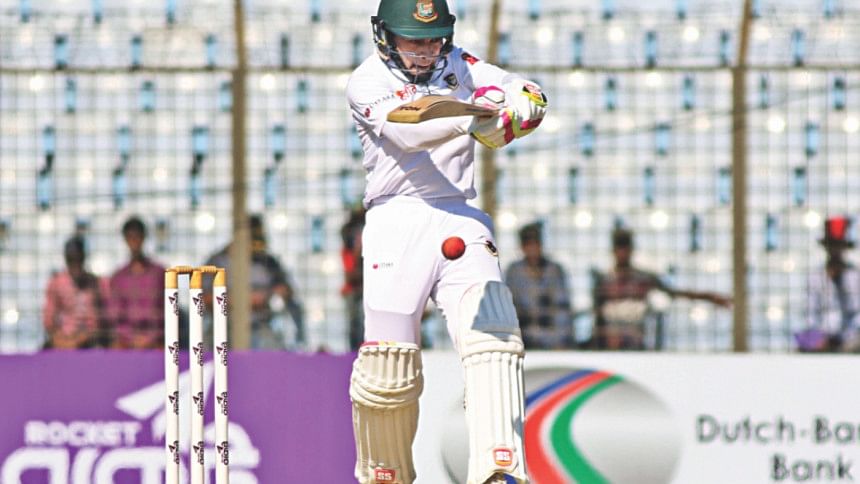 Mushfiqur Rahim is unlikely to take part in the second Test against New Zealand, starting from March 8 at Basin Reserve in Wellington as the wicket-keeper batsman is yet to recover fully from the multiple injuries sustained during the ODI series.
The 30-year-old, who missed the first Test in Hamilton is still recovering from his wrist and finger injuries along with his rib cage pain. He had a batting drill today after thirteen days and according to the Tigers head coach Steve Rhodes, the right-hander in extremely doubtful for the second Test as Mushfiqur had felt some soreness in his ligament area while batting with the cricket ball.
Mushy is trying his best to be fit as quickly as possible for the Test matches. Today, he started his drill with some tennis ball, moved onto rubber ball before finishing with some cricket ball work. When he got to the cricket ball there was still a little bit of soreness in that ligament area, making him extremely doubtful for the second Test.
"It will take an amazing recovery overnight but we all hold out all the time for Mushy but the good news may be there is that he is on course for the third Test. Let's hope there are no setbacks along the way," Rhodes told the reporters after the training session today.
Rhodes said that the team management will still wait for the experienced campaigner till the last moment and added that there is a very slim chance for Mushfiqur to play the second Test.
Mushfiqur struck a magnificent 159 run knock against the Kiwis back in 2017 at Basin Reserve where he along with Shakib Al Hasan added a record 359-run fifth wicket stand for the Tigers and the cricketer would be eagerly wanting to make a comeback in this venue. Perhaps only a miracle could help Mushfiqur now to play the second Test.