I was very demanding in this series: Shakib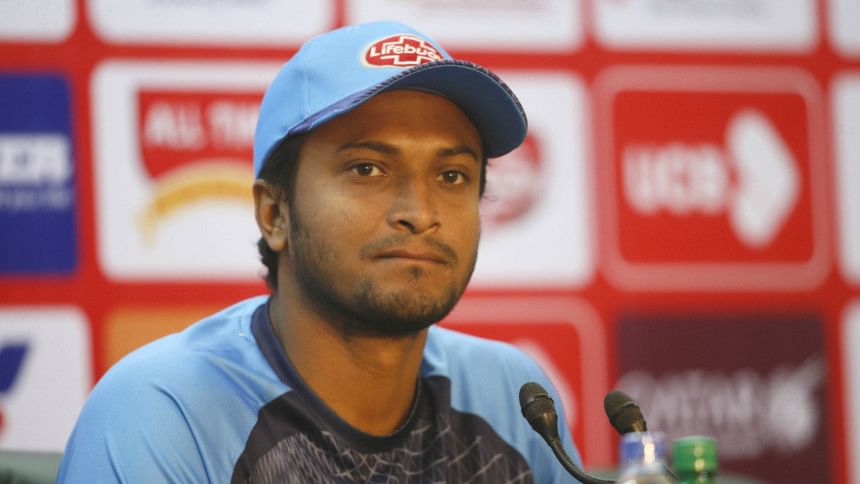 Bangladesh Test skipper Shakib Al Hasan said that he was very demanding of the players for the Test series against West Indies and adding that the squad had a different kind of motivation to perform well.
The ace all-rounder was content with the key performers of the squad as Bangladesh completed a series sweep over the same opponents who had inflicted a similar result against the Tigers in July."Truth be told, I was very demanding of the players before the start of the series," the Test captain who earlier returned to the squad after an injury issue, remarked.
Shakib however said that it was not about replying to the 2-0 loss in the away series in July but felt that the players were more eager to do well this time around.
"It wasn't about giving West Indies a good reply. Home advantage factors in greatly nowadays. They were able to take advantage there and we took advantage at our home. We had a lot to prove coming into this series and we were able to do that at least at home," he said.
Thankfully everyone gave what they had. Maybe someone may not be successful and some maybe very successful. But above all, everyone believed that they wanted to contribute to our collective success. They always do but there was a different kind of motivation this time around," the captain remarked on whether they felt the team replied in kind to the Windies after losing 2-0 away.
Shakib reiterated that it was Bangladesh's chance to prove themselves at home and said that the loss away had been disappointing.
"Those of us who were in West Indies did not expect that kind of [bad] performance. After losing that way we had a meeting and came back strongly in the ODI and T20 series. Since we did not do well in the Test series, it was our chance to prove ourselves at home. We wanted to do something so that people can atleast forget, or say that 'they were able to use their home advantage', that we could do as much was possible at home," the skipper concluded.
It is players like Shakib, the stalwarts in the side, who egg the Tigers on in the biggest platforms to get performances out of them. There have been special performances in this series with spinners like Taijul Islam, Mehedi Miraz and youngster performing incredibly while Mominul Haque and Mahmudullah Riyad played important innings with the bat. Above all, it was the collective force that made the series sweep possible and a demanding captain ensured that Tigers were motivated for the push.