De Villiers steps down as ODI captain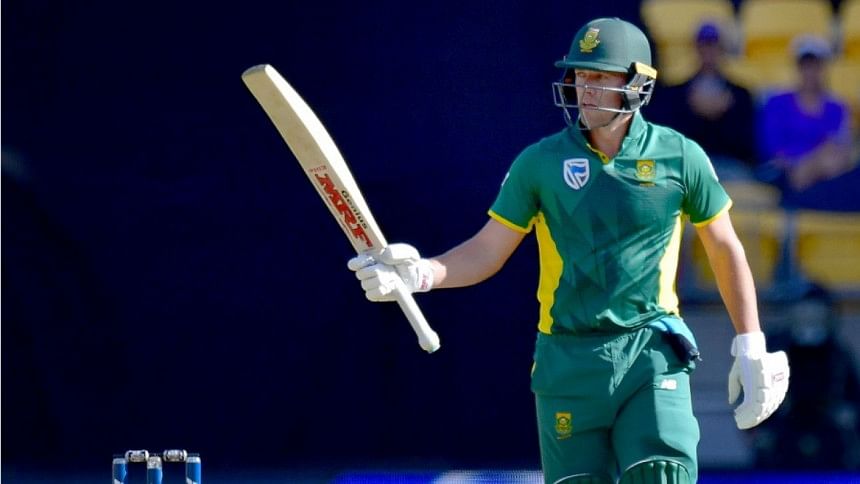 AB de Villiers has stepped down as South Africa's one-day captain but could return to Test cricket having made himself available for all three formats from mid-October onwards following discussions with CSA, according to ESPNCricinfo.
De Villiers has not played Tests since January 2016, in the final match of the series against England, shortly after he had taken over the captaincy from Hashim Amla. He was named full-time captain later that year, but an elbow injury kept him out of series against New Zealand and Australia then he made himself unavailable for the format.
He returned to international action in January with the one-day side and captained South Africa in the Champions Trophy but they were unable to make it out of the group stage.
"Faf du Plessis has proved to be an outstanding captain of the T20 and Test teams, and bearing this in mind, I have informed Cricket South Africa that I would like to step down as captain of the ODI team," de Villiers said. "It has been an honour to lead the team for the past six years, but it is now time for someone else to take the ODI side forward. Whoever is chosen as the new ODI captain will have my complete support.
"Following this recent break, I really do feel refreshed and revived. I want to get back on the field and I have today assured the national selectors that I will be available for selection in all three formats of the game during the coming season. There is plenty of hard work ahead in the nets and I must prepare properly, but I will be ready to play, if required, from the middle of October onwards."
De Villiers' timescale rules him out of the Test series against Bangladesh which begins at the end of September and means his return to the longest format could come in the Boxing Day Test should CSA be able to arrange a fixture or against India in the New Year.
"Over the past year or so, I have tried to manage many commitments," he said. "I have felt mentally and physically tired; my wife and I are bringing up two fantastic kids and playing in all three formats ever since 2004 has taken its toll.
"Together with Cricket South Africa, we have tried to develop a viable schedule which allows me to prolong my career for as long as possible."
De Villiers defended the way he has gone about his career over the past year, saying that playing for South Africa remains his top priority.
"This strategy has prompted some people to say I am picking and choosing when to play for the Proteas, and even to suggest I am somehow putting myself before the team. That is simply not true. That has never been true. Playing for South Africa is, and will always be, the greatest privilege of my life."
At the end of South Africa's recent tour of England - where they lost series in all three formats - Test captain Faf du Plessis said he believed it unlikely that de Villiers would return to Test cricket.
"I would love AB to play - we all know how good he is and we missed him, but we've spent too much time talking about when he is going to come back," he said. "The hope of him coming back is something we need to move past, we need to find someone else to fulfill that role. If AB comes back it's a huge bonus but I don't expect him to come back into the Test team."