'Wicket was difficult for batting'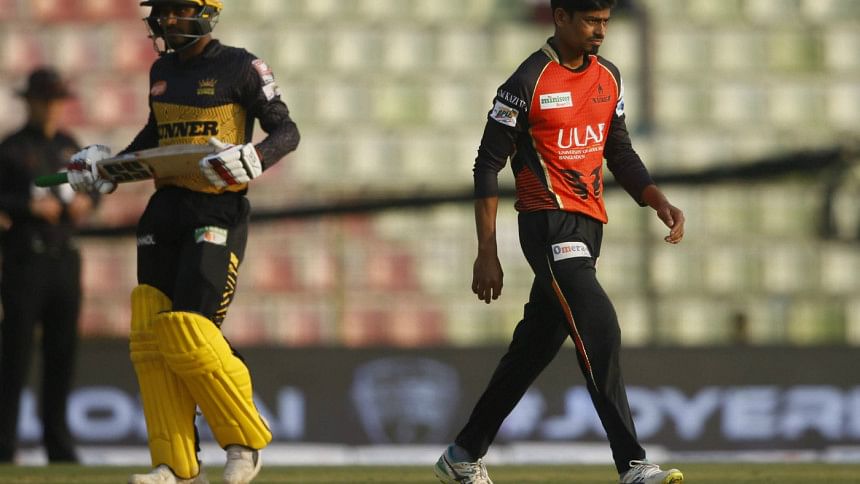 Sylhet leg of the Bangladesh Premier League is supposed to be seeing a lot of runs but the very first match of the season in Sylhet turned out to be a low-scoring one. Naturally, questions will be asked of the batters' ability to score big after the low-scoring encounter saw Khulna Titans overcame Rajshahi Kings to pick up their first win of the tournament.
Taijul Islam, who picked up three wickets for just 10 runs in a player-of-the-match performance, however opined that batting was tough in that surface. "While our batsmen were batting, they understood that it was going to be difficult to score runs here," he said. The Khulna batsmen rightly predicted that batting would be harder in the second innings. "We wanted to put on as many runs as possible on the board, since maybe it would be harder to score runs in the second innings. Our bowlers then planned accordingly," he said.
Asked if the pitch entertained more advantages than the ones in Dhaka, Taijul said that there was more bounce this time around. "Spin or cutters were working here. It's not that the Dhaka wickets did not provide help but there was more bounce here," Taijul stated.
While there will be concern for the big-hitters, Khulna were relieved to pick up their first win in the tournament. "We lost four matches previously so naturally we were on the backfoot. The pressure was there. We did not suffer from lack of confidence.
"We are playing with the aim of making the top four," he concluded.