Bangladesh's top ten moments against India-2
Mohammad Ashraful's 158 not out v India in 2004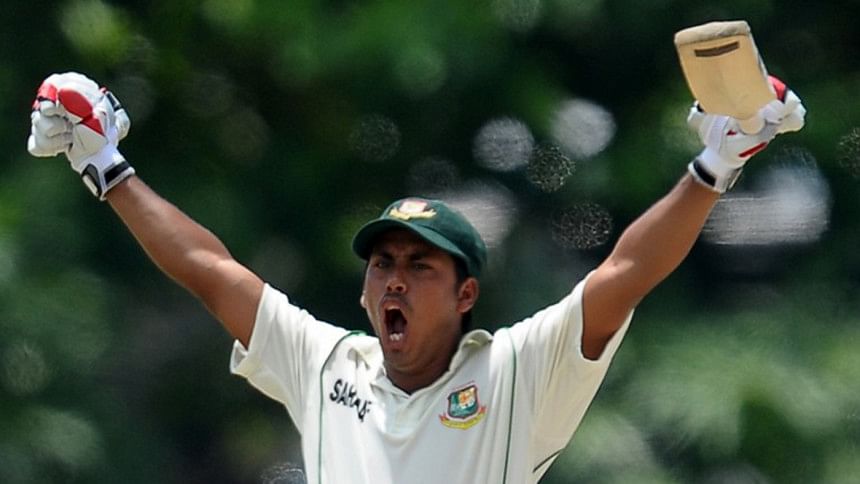 When India toured Bangladesh in 2004, an important core of Bangladesh's cricket at that point of time depended on Mohammad Ashraful.
If there was any scope of an 'upset' or anything even close to it, Ashraful, currently suspended from international cricket, would have to play his role efficiently.
That was perhaps the reason why every time the former national cricketer failed during the early 2000s, the grief was twice as painful, for the fan's school of thought was that with the departure of Ashraful, that last pin of hope of creating something special, had fallen.
The December of 2004 was nothing different. There was plenty of excitement in the country when India sent a star-studded Test side including the likes of Sourav Ganguly, Rahul Dravid, Sachin Tendulkar, Virender Sehwag and VVS Laxman.    
The series took place at a time when Bangladesh's Test status was under heavy scrutiny.
With a series of thumping defeats, the Tigers received criticism from various corners. And that continued when they went down in the first Test in Dhaka by an innings and 140 runs in Dhaka.
It was a terrible display. The hosts went down for 184 and 202 against India's mammoth 526.
That defeat made the Test at Chittagong all the more important. The Tigers had their backs against the wall and they desperately needed to gain something positive from the second Test.
And that's when Ashraful struck his majestic unbeaten 158. Ask journalists, fans and former cricketers who were present at the MA Aziz stadium that day and their first impression of that innings would all be the same.
It was a spectacle which led people to believe that a Bangladeshi batsman could in fact dominate a bowling attack; that a Bangladeshi batsman could leave a bowling attack in tatters.
Before Ashraful scored that 158, Aminul Islam's 145 was the highest score by a Bangladeshi in Tests. While Aminul's innings had grit and determination, it wasn't as flamboyant and threatening as Ashraful's who smacked 24 fours and three sixes.
It was perhaps the way that Ashraful's innings panned out after he reached the three-figure mark that was the most exciting aspect.
There's no doubt that the batsman main target was to reach the century rather than crossing the 150-mark. However, the onslaught that began once he reached his century was breathtaking.
Bowlers like Irfan Pathan and Anil Kumble, who were taking wickets almost at will in that series, were dispatched with disdain.