Bangladesh vs South Africa Test series
Bangladesh eye points boost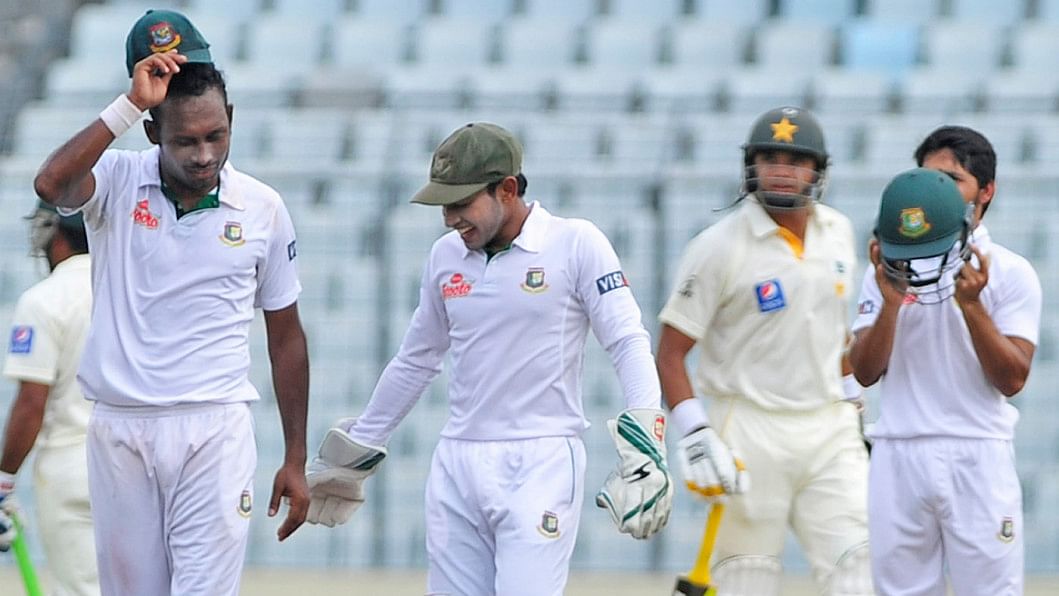 Ninth-ranked Bangladesh faces South Africa, the number one ranked side in the ICC Test Team Rankings, in the first game of a two-Test series which starts in Chittagong on Tuesday July 21, with the home side bidding to close the gap on the West Indies.
Although Bangladesh cannot improve its position in the table, it will be aiming to reduce eighth placed West Indies' 40-point lead, according to ICC's Media Release.
South Africa currently leads the way on 130 points, 19 points clear of second placed Australia, and irrespective of the outcome in this series and the ongoing Ashes, will remain in pole position.
However, should the Proteas lose the series 2-0 then it will drop 11 ratings points to 119, while a 1-0 loss would see its points tally drop by nine to 121.
In either of those scenarios, Bangladesh would improve its ratings points by 12 (if it wins the series 2-0) or 10 (1-0).
In the event of a 1-1 series draw, Bangladesh would rise to 47 points, while South Africa would drop to 125 points.
The following are the permutations for the forthcoming series:
Bangladesh (41 pts) v South Africa (130 pts)
· If Bang wins 2-0, then Bang 53 pts, SA 119 pts
· If Bang wins 1-0, then Bang 51 pts, SA 121 pts
· If SA wins 2-0, then Bang 40 pts, SA 132 pts
· If SA wins 1-0, then Bang 42 pts, SA 130 pts
· If the series is drawn 1-1, then Bang 47 pts, SA 125 pts
ICC Test Player Rankings
Bangladesh's Shakib Al Hasan is his side's highest ranked bowler in 15th place on 619 points, with the other bowlers inside the top 50 for the hosts heading into the series is another left-arm spinner Taijul Islam (42nd).
Bangladesh's leading batsmen heading into the series are Mominul Haque (24th), Tamim Iqbal (27th) and Shakib (29th).
Shakib is the leading all-rounder on either side in the ICC Player Rankings for Test All-rounders heading into the two-match series and he goes into the series with a 40-point advantage over Philander, who is in second on 341 points.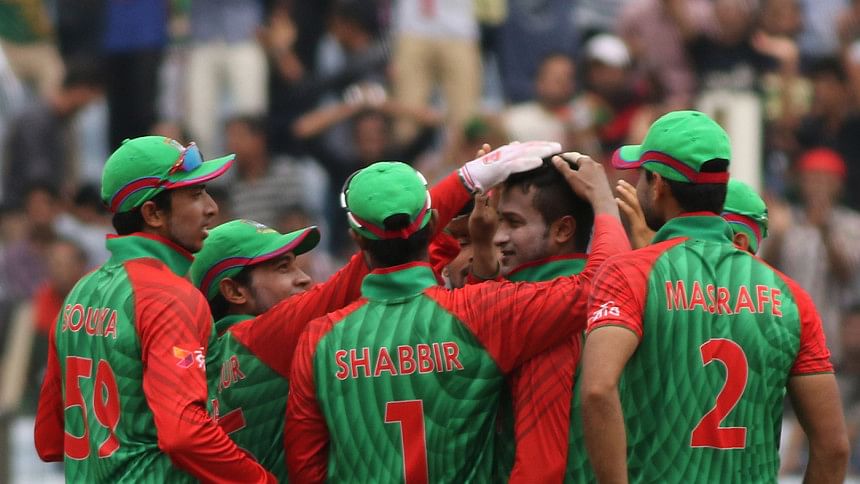 Upcoming Test fixtures
Bangladesh v South Africa
21-25 Jul – 1st Test, Chittagong
30 Jul-3 Aug – 2nd Test, Mirpur
ICC Test Team Rankings (as on 19 July, ahead of Bangladesh-South Africa Test series)
1. South Africa 130
2. Australia 111
3. Pakistan 101
4. New Zealand 99
5. India 97
6. England 97
7. Sri Lanka 92
8. West Indies 81
9. Bangladesh 41
10. Zimbabwe 5