Tigers thrive on captain Mashrafe
Bangladesh ODI captain Mashrafe Mortaza's leadership qualities came to the fore from last November, and saw his team win 10 matches at home on the trot either side of a successful World Cup campaign.
Mashrafe uses his cricketing brain to stay a step ahead of the game, reading the situation correctly more often than not.
As Bangladesh's ODI captain, Mashrafe played 21 matches so far. He won 15 games and lost 6. His winning percentage of 71.42 is the best among all former Bangladeshi captains.
During the second game against India, Mashrafe took a gamble and bowled Nasir Hossain as an attacking off-spinner. The move paid off brilliantly.
Nasir took the crucial wickets of Shikhar Dhawan and Virat Kohli in his opening spell and gave away only 33 runs in ten, tight overs.
Mashrafe was aware of India's recent problems with off-spinners, particularly against Moeen Ali in England and Nathan Lyon in Australia.
"Actually before the India series I saw a statistic that in the last year they have been weak against offspinners," Mashrafe said.
"They have given most of their wicket to offspinners. So from that aspect, I think Nasir is one of the best offspinners for Bangladesh in ODIs. I had only one offspinner in my hand and I wanted to use him." Bangladesh skipper added.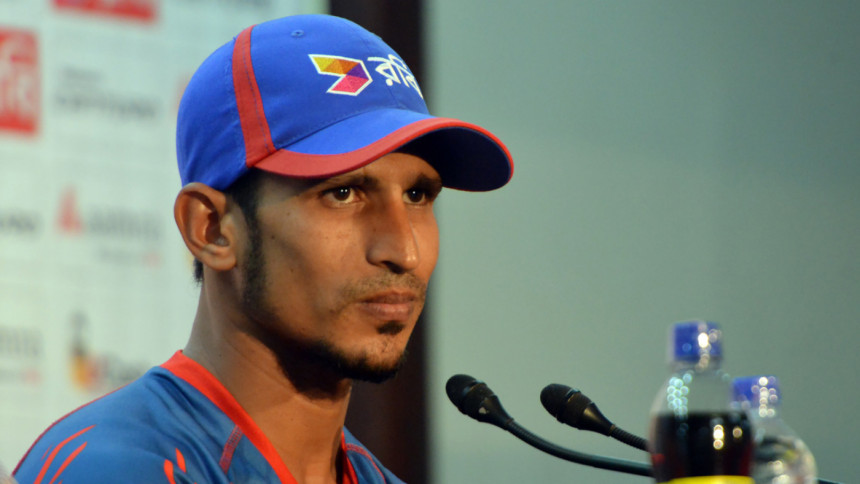 Mashrafe said that contributing with the ball has helped Nasir build his confidence as a batsman too.
"Even in the World Cup he bowled well and I like that he believes that he can bowl 10 overs."
"At this moment I believe that he is doing well with the bat. In the last match he came down the track and hit a six. That is good intent," Mashrafe said to the press.
Under Mashrafe's leadership, Bangladesh has been playing a fearless brand of cricket of late and can fight back even when the chips are down.
Whenever India seemed to have the upper hand during the two games of the series, Bangladesh found a way to counter their threat and be on top.
"I think the boys are playing fearless cricket," Mashrafe said.
"This is the significant change. The boys are not scared to play shots. They are not scared to put the slips on so I think that sort of cricket has changed. Cricket is all about mind games. I think we are all playing good cricket at the moment, especially with our head in the right place."