Army fitness camp benefitting Pak cricketers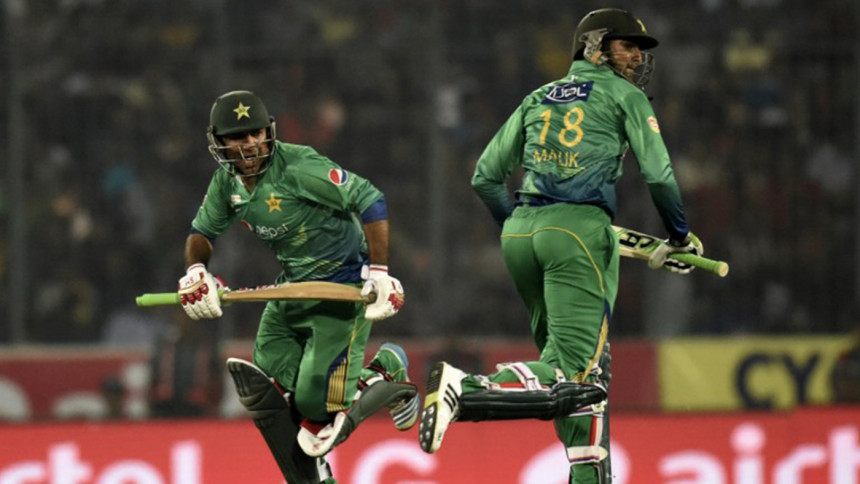 The Pakistan cricket team is undergoing training from the army at the Army School of Physical Training in Kakul, Abbotabbad ahead of their tour to England in July.
Pakistan's Twenty20 captain Sarfraz admitted that while the first few days under the army fitness regime were tough, the players had begun enjoying it. 
"The camp is amazing and we are enjoying it," said Sarfraz. "When we came here, the first few days were quite tough but now day by day improvements are becoming visible and the boys are enjoying the camp now. 
"The army staff is doing an amazing job with us. They are working hard with us. I hope that after this camp there will be a lot of improvement in the fitness standards of the players," he continued.
"We are feeling better than before and I hope we can carry on with the routines that we learnt here which will help us in the future."
On Monday, veteran batsman Younus Khan echoed Sarfraz's sentiments, saying that the players were initially worried, but gradually became accustomed to it.
"Everyone had a lot of worries and queries when the fitness camp was organised for the national team," Younus said in a video interview. "As players, we also had a few queries about what would happen at the camp; though, this is my third camp here but we still didn't know what to expect." 
The 38-year-old then went on to explain what actually happened when they started their camp on May 14.
"But from the day we came here on May 14, the way the team has progressed has been amazing," he said. The army has helped us a lot. We were thinking that we will be pushed a lot and we will have to put in a lot of hard work and that did eventually happen but the respect that we received from our trainers was amazing."
Source: Daily Times (Pakistan)