Ali's gloves, Frazier's jockstrap go on sale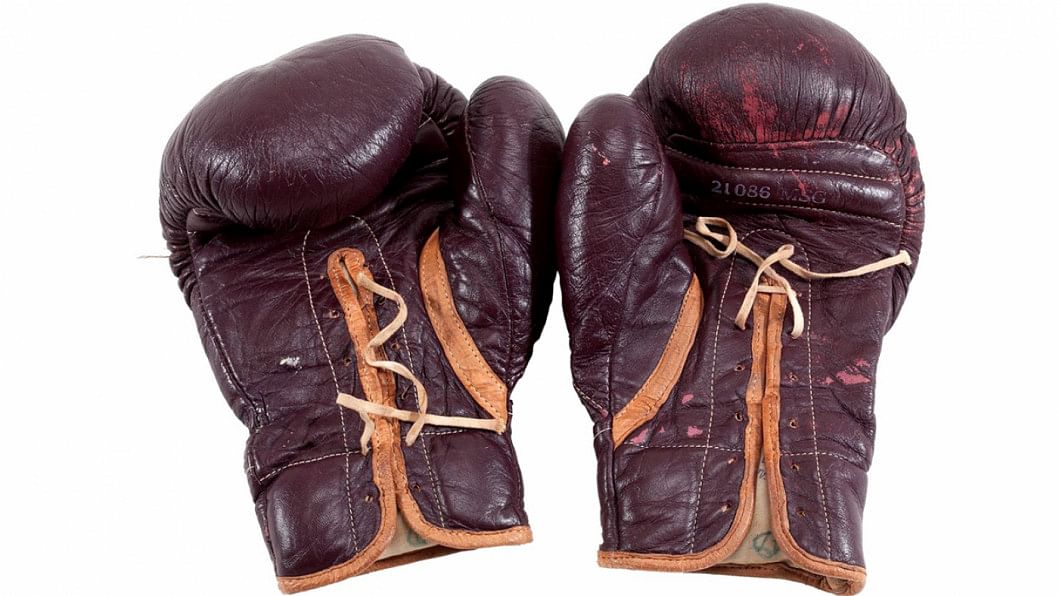 A jockstrap worn by boxer Joe Frazier when he defeated Muhammad Ali for the combined heavyweight title hit the auction block on Monday, along with the gloves Ali wore in that 1971 bout dubbed the "Fight of the Century."
The jockstrap - expected to sell for $10,000 - already met its minimum bid of $5,000 bid by mid-morning, said Ken Goldin, owner of Goldin Auctions of Runnemede, New Jersey.
No bids had yet been received for the gloves, which are expected to sell for more than $1 million, Goldin said.
The auction concludes with live bidding on Aug. 4.
"People used to make jokes about auctioning off jockstraps as an example of something outrageous," Goldin told Reuters. "Here we got one consigned for sale."
The memorabilia went on sale just over a month after Ali's death at an Arizona hospital at age 74. Frazier died in 2011.
Both fighters were undefeated when they met up in the match on March 8, 1971, at Madison Square Garden in New York. Frazier defeated Ali in a unanimous, 15-round decision.
After the fight, Frazier gave the jockstrap to corner-man David Wolf, according to Goldin. Wolf, who was in the Frazier corner for all three of his fights with Ali, later became a manager for Ray "Boom Boom" Mancini and other boxers.
The jockstrap was found in Wolf's apartment in New York after his death in 2009.
Minimum bids were set at $5,000 for the jockstrap and $250,000 for the gloves.
"Similar (Ali) gloves have sold in the millions," Goldin said. "And that was before he died."