'AB de Villiers is at the apex of his career'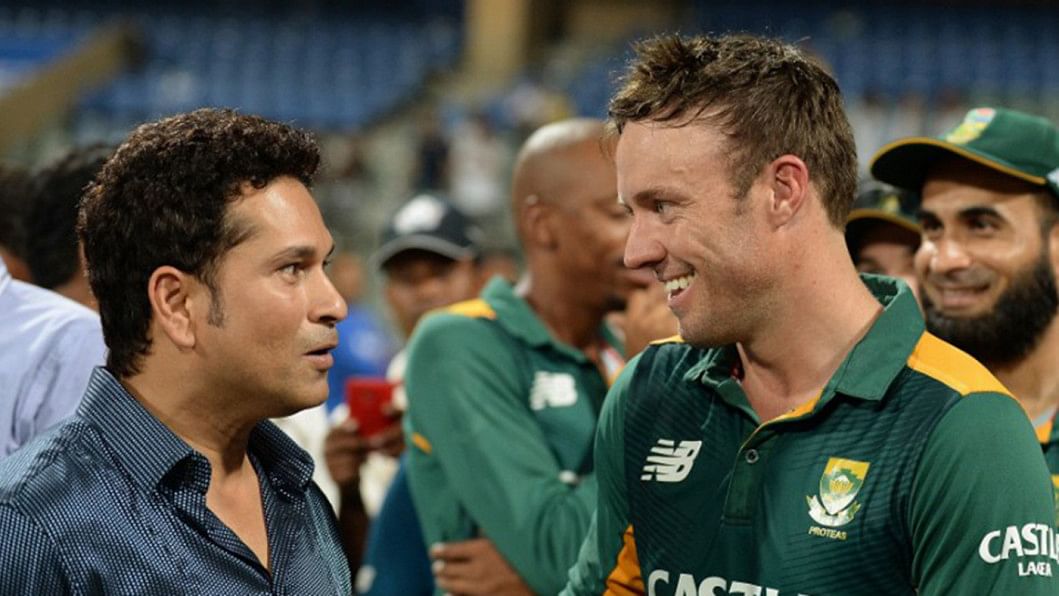 -Sachin Tendulkar believes AB de Villiers is pacing his innings even better now
-The 'master blaster' chose to steer clear from the Wankhede pitch controversy
-Tendulkar is preparing for the Cricket All Stars T20 league set to start in early November
-Shane Warne and Sachin Tendulkar will lead opposing teams in the 'Cricket All-Stars Series 2015' at New York
Sachin Tendulkar heaped praise on South African One-Day International (ODI) captain AB de Villliers for his batting performance in the recently concluded limited-overs series against India.
De Villiers was one of three centurions in Mumbai as South Africa beat India by 214-runs to clinch the five-match ODI series 3-2.
Tendulkar singled out de Villiers, who he believes is batting at the peak of his prowess.
"I felt that South Africa batted really well. I wouldn't want to take away the credit away from Quinton de Kock and Faf du Plessis but I thought de Villiers batted really well," said Tendulkar at the Mumbai Cricket Association's BKC ground after his first net session in preparation for the Cricket All Stars League in November.
"I still remember I was watching a little bit and Shaun Pollock kept saying he has not shifted to sixth and seventh gear."
"It was rightly so, he has figured out how to pace his innings and he did it beautifully. I would give credit to the way he batted." Tendulkar added.
Asked whether de Villiers is ahead of his time, Tendulkar said, "Yes, he is. Absolutely!
"Maybe he is possibly at the peak of his career. He is really, really batting unbelievably well and it seems that he has got more time than anyone else."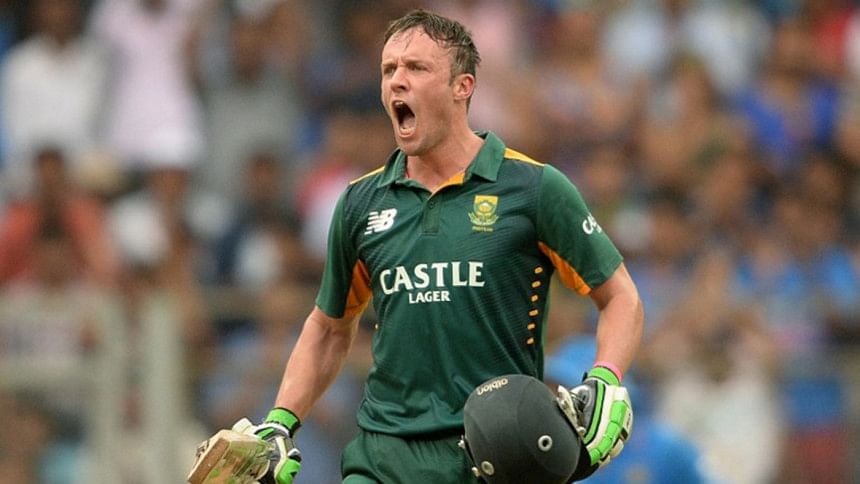 True to his public demeanour, Tendulkar steered clear of any controversies over the preparation of the track at the Wankhede Stadium for the finale of the series that saw South Africa notch up a mammoth 438 for four after electing to bat first.
"I don't know what (Indian team director) Ravi (Shastri) spoke to the curator (Sudhir Naik)," Tendulkar said when asked about the raging controversy.
Shastri had reportedly used 'unparliamentary' language to Naik in an angry exchange of words about the placid nature of the track prepared for the crunch game midway through the match, according to a complaint filed to Mumbai Cricket Association by the curator, himself a former Test opener.
Tendulkar today started preparations for the three-match T20 exhibition cricket tour of the USA next month where he and retired Australian great Shane Warne would lead opposing teams in the 'Cricket All-Stars Series 2015', at New York, Houston and Los Angeles.