Youths 'wearing police vest' set bus on fire at Kakrail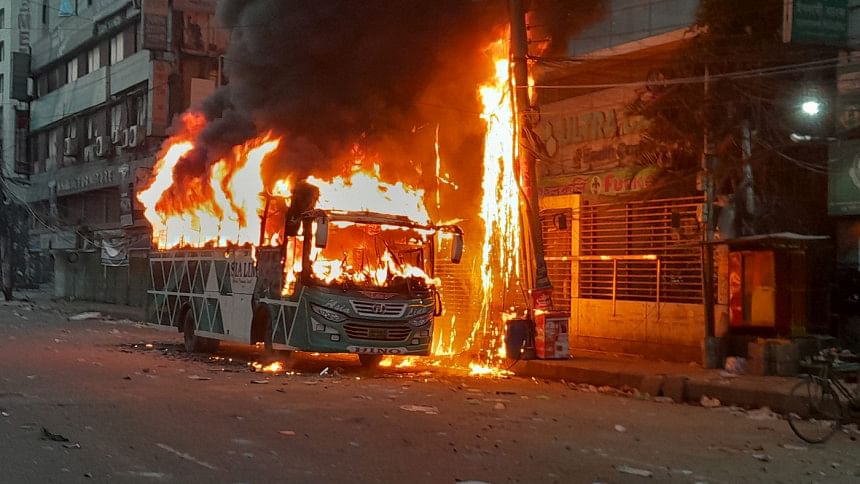 Two unidentified men riding on a motorbike wearing police vests set fire to a bus of Asian Paribahan in the capital's Kakrail area today.
The bus was set on fire today around 5:20pm, claimed Monir Hossain, driver of the bus.
Monir told The Daily Star that he arrived at Kakrail area around 5:00pm as a requisition was made to transport policemen today.
"We came to the spot around 5:00pm with a group of policemen. After the policemen got off the bus, it was set on fire by two people," he said.
Interestingly, the bus was parked in the middle of two police checkpoints.
Locals around the spot collected fire extinguishers from nearby buildings and doused the fire, which by then spread to the overhead power lines, before the fire service and civil defense arrived at the spot.
Kamrul Islam Palash, a staff of the bus, told this newspaper that there were three staff inside the bus. "Both youths appeared at the spot by a motorbike and set fire to the bus pouring octane," he claimed.
"We tried to stop the youths but they managed to flee from the spot," he added.