Astronaut Scott Kelly hits spaceflight milestone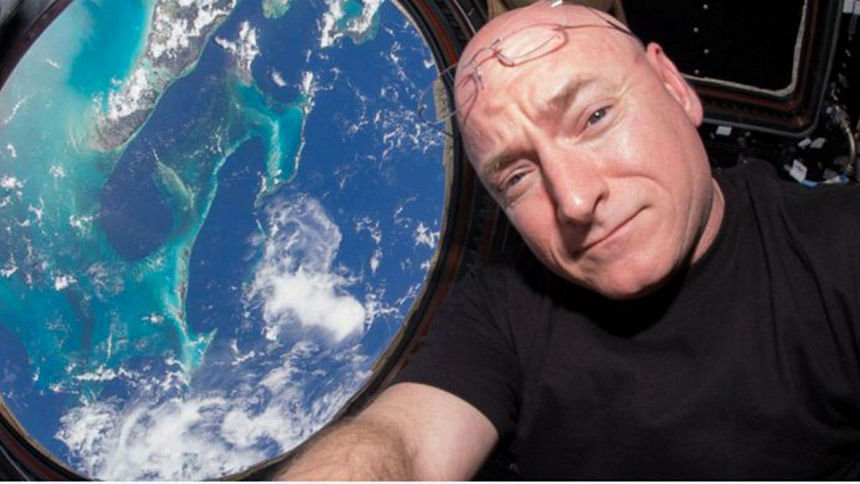 US astronaut Scott Kelly touched a new milestone remaining away from Earth for the longest period in his single mission in the space.
Kelly spent his 216th consecutive day in space today, surpassing the previous record held by US astronaut Michael Lopez-Alegria who spent 215 days in space as commander of the Expedition 14 crew in 2006, reports US news agency ABC News.
According to the American Broadcasting Company, Kelly reached his 383rd cumulative day in space, beating astronaut Mike Fincke's record of 382 cumulative days and cementing him as the American who has spent the most days in orbit earlier this month.
Lasting seven hours and 16 minutes as he worked on upgrades to the exterior of the International Space Station, the 51-year-old astronaut took the first spacewalk of his career Wednesday, the news agency said.
It reports that Kelly is set to return to Earth in March after spending a year in space as part of a NASA study to understand the effects of long-term space flight on the mind and body.
His results will be compared to his identical twin, former astronaut Mark Kelly, who has remained on Earth.