The Culture of Intolerance and Resistance to Change - Part 1
The word culture has varying connotations in our lives, yet our understanding is limited to its mere components i.e. singing, dancing, recitation, drama etc. The fact that culture is about our sixth sense and its reaction to social stimuli over changing times with newer ideas confronting us, is rarely acknowledged or discussed. While Bengalis aspires for liberal ideals and secular values, our singular lack of empathy for aspirations of the young, creative, inspired, intelligent and an informed generation often sees us at crossroads of conflicts. This is all because a 'senior generation' doggedly holds on to old 'social values' or 'shamajik mulyobodh' they feel are so sacrosanct that 'nothing can be changed'.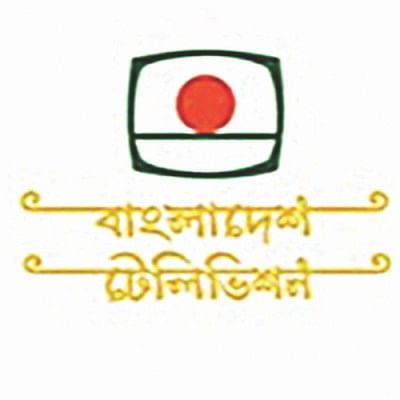 Unfortunately, these conflicts have spilled over to the millennium where 'globalization' or 'global cultures' are just not random inferences. We have albeit arrived at a time where we live and thrive in a global culture and it is here that our inadequacy, insecurity and sheer vulnerability exposes our cultural frailties. The endless cultural conflicts of yesteryears where it should have ended – have in recent times intensified, thanks to our newest 'cultural tool' i.e. social media apps. It has escalated to an extent that many 'cultural pundits' view these developments as a 'spoke into the wheel of the well greased and rich Bengali culture' and there have even been outrageous calls for its total ban.
The government has all too often fallen into this 'vicious trap' and at least twice since 2010 social media outlets were blocked for weeks. We also have to contend with frequent reports of news portals being blocked for no apparent reasons. Where our culture is apparently robust and dynamic, intolerance of the 'powers that be' has made censorship a routine matter that goes without protest from any quarters. Thus, what we have inherited in Bangladesh 2018 is an aging and fossilized yet powerful generation that simply cannot handle the 'trauma' of the young exercising their unbridled right to 'individual sovereignty' – which in two words is the cornerstone of social media per se.
It's against these backdrops that efforts must be made to completely demolish backward yielding ideas that have only contributed to unending cultural conflicts among our own citizens. We have to also identify moments in our history when we 'missed the boat' or went terribly wrong with indecisions. Imagine: it was in the early nineties that we refused access to submarine cables offered to connect to the information super highway – free of cost. Reasons? National security concerns and 'threats to our culture'!
Our culture has unnecessarily resisted what we have viewed as going 'against the norm' and whenever changes have occurred organically, the resistance has been brutal. We have this fixation to join a bandwagon to 'resist for the sake of resisting', without analyzing positive benefits changes can bring, and on continuously harping on the negatives. Our 'cultural fragility' remains ever so sorely exposed.  
For instance, our grandparents fed us scary stories of railway tracks being uprooted in Bengal when the British first introduced it. It was fears of family units breaking up, of rural folks leaving for big cities and never returning home, that was the cause. It was only after the benefits of railway took roots and became a great source of employment and economic upliftment that such subversive behaviors were jettisoned by our 'glorious ancestors'.
Telephone too was subjected to resistance as it was vociferously argued that people will waste time 'conversing with strangers' as also unexplainable national security concerns with the state eavesdropping on citizens suspected of passing on 'secrets' to enemies. It would be years before realizations dawned that telephone was an essential communication and survival tool, helpful during emergencies and crisis.
Growing up in the sixties we had faced the many resistances to television. Our elders had warned that the new technology was harmful for our studies, would dull our brains and make us 'addicted' to 'morally unsound' foreign programs. Rubbing more salt to wound, we were made to believe that local dramas and skits apparently casted 'questionable characters' i.e. actors propelled to 'role models' who were out to destroy our 'moral character' etc. To further demonize the new device, a vicious propaganda more or less managed to enforce total ban on television for many. Watching television leads to cancer!
Against these odds, television thrived on its own merit and some watershed moments in our history bears testimony to the same. High grade local and foreign programs meant, television was more than a device for entertainment. Culturally, creatively and intellectually we were growing as we were accessing information and ideas in a manner that several generations before us could never have thought of.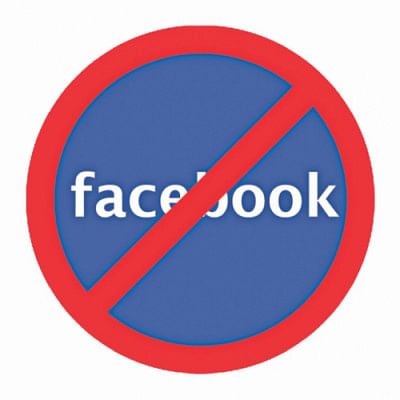 After March 7, 1971 and Bangabandhu's speech calling for independence from clutches of the Pakistani oppressors, the former 'East Pakistan TV' with very limited resources became the focal point for our people's struggle. Taken over by patriots it took on the aura of a 'rebel station' with breathtaking programs that captured the mood of the moment.
Censorship free creative contents previously unseen meant the entire nation could tune in and stay glued to the screen as to the latest in our political and cultural response to the Pakistani state. We were watching with awe, real life inspirational samples of what unrestrained freedom of expression would mean and how our lives would be shaped in our then elusive Sonar Bangla. The wicked barriers to offset television viewership were demolished overnight and the device became our 'savior'. The slogan Joy Bangla went 'viral' thanks to television! 
However, post the military crackdown on March 25, 1971 and Pakistani military takeover, television lost viewership and popularity as it became yet another tool for propaganda by the then Pakistani regime, its cohorts and lackeys. A few stars of the turbulent period were either killed, detained in military camps or went underground to join the liberation struggle.
Those that survived and returned to the newly formed Bangladesh Television (BTV) after the country's independence on December 16, 1971 became our instant heroes, their exploits during the war, and the emerging roles they undertook in our new nation became a source of vibrant energy for the young generation. BTV emerged strong in its stride to get us out of the shock, grief, and economic frustrations post the war. Over time it excelled in most contents – from news, views, musical programs, coverage of cultural events and significantly provided a fillip to the then new stage theater movement.
Dramas were acted out by noted stage personalities and many acts held at venues with limited seating capacities in Bailey Road, were recorded and beamed right into our bedrooms. Regular late night classical music too had a huge viewership. Unfortunately, this very rich component of our culture has been rendered nonexistent in recent days.
Despite all the hiccups, culture until 1975 was thriving in leaps and bounds. It was also surprisingly reticent in accepting the notoriously 'renegade counter culture' in rock music, sometimes transmitted live from the BTV's DIT Studio. Interestingly, a pattern had evolved and took firm hold by the mid seventies when culture in Bangladesh was witnessing a tolerant yet massive revival. The 'Spirit of Liberation' meant our elders were acquiescing to the views, lifestyle and aspirations of a vibrant 'post war generation' – the long haired hippies in their teens post 1971.
To be continued...
Maqsoodul Haque (Mac) is a columnist and a jazz-rock fusion musician