The Holey Artisan tragedy
Celebrating the life of Ishrat Akhond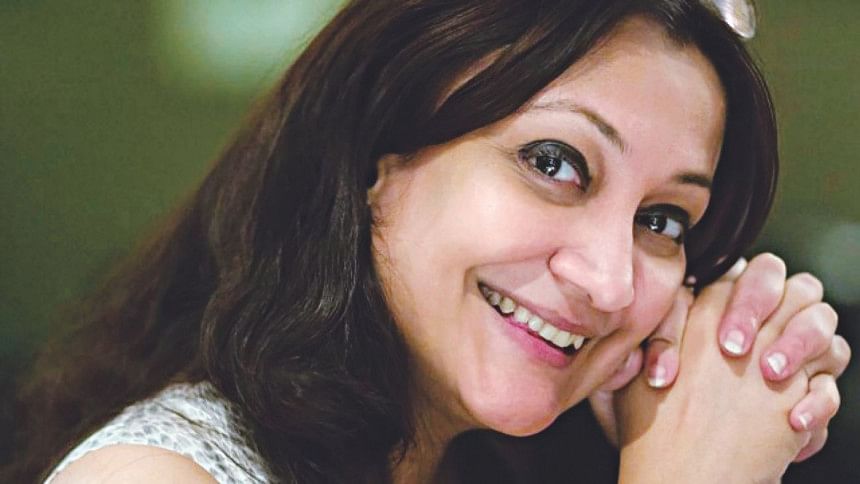 On the evening of 1st July 2016 I had set out to a mall in Mirpur with my family for some shopping ahead of Eid. Around 8 pm I logged into Facebook and saw a friend's post in my newsfeed that said, "Gunshots heard around Gulshan 2. Folks in the vicinity please take care." It was too benign a warning to be taken seriously.
Since the Shahbag Movement of 2013 we had more or less gotten used to sounds of gunshots and reports of gory arson attacks and murders of free thinkers that continued all of 2014 and the better part of 2015. We started thinking that finally a vestige of 'peace' had descended on Bangladesh. It was eerie, it was unusual and left us comfortably numb, for we were also beginning to work our way around newer words in our vocabulary 'militancy', 'religious intolerance', 'jihadist' 'atheist' as well as 'zero tolerance' - but we were to be proved wrong on that fateful evening.
What caught everybody by surprise was the suddenness and ferocity of the attack. By the time I reached home and switched on the TV, something told me that there is much more than what meets the eye. Live TV images of plainclothesmen going into battle and later being forced to retreat in face of intense counter-fire by the then unidentified attackers was  a severe embarrassment. It was nearly three hours into the crisis that the Government finally got a grip on the situation.
When TV crews were asked to move to safer zones and the Holey Artisan cordoned off, the news of a hostage situation hit us like a missile. Ominous were reports that predominantly foreigners and 'a few locals' were among the hostages. These initial news were enough for international media like CNN, Al Jazeera, BBC and others to make the Dhaka attack their breaking news. This was unfolding of the biggest terrorist incident in our history - our 09/11 if we may.
By 10 pm of the same night CCTV Washington contacted me and when I went live during their breaking news around 2 am I did not have much to report than what was unfolding in our local TV channels as well as any information I could cull from my journalist friends. There was precious little to share. At that point no one really knew what was going on inside the restaurant. No news of casualties other than death of two 'first responder' policemen, nor did we know if there were any demands from the attackers. Things got frustrating and scary.
At around 3:30 am of 2nd July 2016, tired and exhausted I got horrifying reports from an overseas friend who managed to access the ISIS site and what he sent me with a chilling three word note "it's all over" were frightful images of the victims - dead in pools of blood. My senses numbed by shock and disbelief; I think I dozed off for an hour only to be woken up by my wife saying "Quick, please wake up and see what they are saying about Ishrat".
This was a confirmation on Facebook that Ishrat was inside Holey Artisan with friends and the chances of her surviving the attack were remote. I contacted several common friends who said her telephone was busy for many hours after the attack but she neither answered the many frantic SMS sent to her nor returned anybody's call. This was unusual for Ishrat was polite and courteous to a fault. By mid afternoon it was clear that our friend Ishrat was no more. She was one among the two 'locals' massacred. Eulogies filled the social media space and I was dumbstruck into a realisation that I will never ever see her again.
I became Ishrat's friend in 2013 during the height of the Shahbag Movement through Facebook and what instantly endeared me to her was a short introduction where she mentioned being an admirer of my music as also a connoisseur of the arts and culture. She had set up the Institute of Asian Creative - IAC and invited me over to see her place. After several failed attempts I eventually met up with her at a grand art exhibition she had organized at her Institute in Gulshan 2.
What was interesting was that all the artwork on display were by young, aspiring, struggling and mostly unheard of painters and sculptors. She had managed to locate and befriend a few dozen of them and no less than a hundred artworks were there. The high profile presence of members of the civil society, politicians, businessmen, foreign dignitaries and the elite of the country meant Ishrat had done her homework meticulously, honing in her business acumen that guaranteed sale of sixty percent of the works on the first day!
I could see the assembled young artists beaming in delight with the recognition and money that this very first exhibition had bought them. There were perhaps four other exhibitions that she organized in between and thereafter for a short period everything fell quiet.
Then one afternoon it was Ishrat's voice from an unknown phone number and I was in for a surprise. She had joined in a senior position at a five star hotel very close to IAC and told me her management appreciated her passion for the arts and that she could also continue with her previous work. But now she wanted to take on a bigger challenge. 'Mac, can you help me organise a huge open air concert please? This is what I have been wanting to do in a long time.'
Soon after, me and several musician friends met her to join her grand plan for holding the first ever 'Singer Songwriters Concert'. Almost a month of hard work on logistics and event engineering the idea had to be abandoned in its entirety. Tragically, it was out of the fear of 'militant attack' that authorities concerned had put a total ban on any outdoor musical events, and this was the reason for our undoing.
If one was looking for talents Ishrat had many. A compassionate and friendly human being, she had a zest for life and excelled in whatever she did. There was an infectious dynamism about her. She worked in several professions, from Telcos, to the hospitality industry among others. Her last job was as the head of HR in a German firm and when I met her for the last time in February of 2016, she was all excited and bubbling about many new projects that she would soon embark upon.
As the saying goes, "Death leaves a heartache no one can heal, love leaves a memory no one can steal." Love and compassion for people around her no matter what strata of society they came from and her loyalty to friends around her - constituted the persona of Ishrat Akhand in its totality.
Unsung and unheard of since 2016, Ishrat Akhond was the personification of the emerging face of today's Bangladeshi women. Single, fearless and uncompromising till the very end, this is the story of a true heroine of our times. Rest in Peace dear Ishrat!
Links to my interview with CCTV Washington:
https://tinyurl.com/yagwghea Part 1
https://tinyurl.com/ycrbsuy6 Part 2
Maqsoodul Haque (Mac) is a columnist and a jazz-rock fusion musician