Television of a lifetime
The Great Programs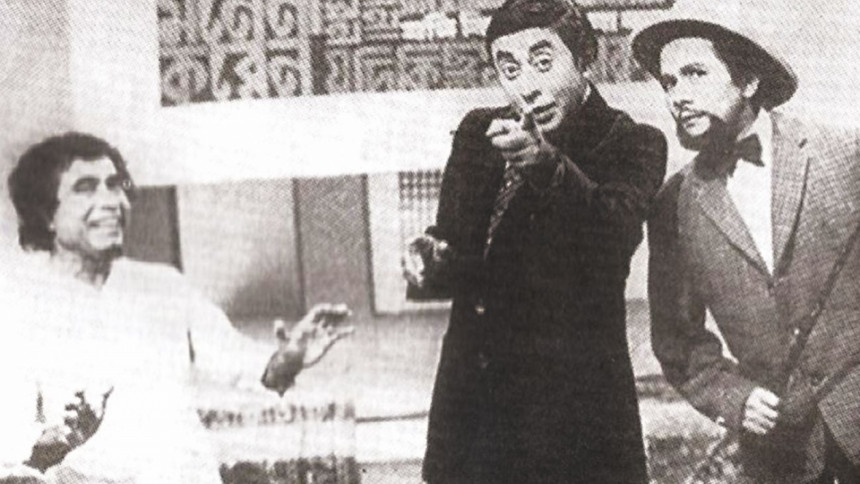 Those who keep in mind that Bangladesh Television has never made any bigger program accumulating the segments of magazine programs they could get the most versatile magazine program "Apon Priyo" if they search over the history. Though the anchor of the program Afzal Hossain has never considered this program as a magazine program.
From the first time appearance of Afzal Hossain to every other presence of celebrities in the show everything was quite noteworthy of the program.
Their appearance was not only different for their clothing it was also exceptional because of various factors. Afzal Hossain knew very well how to grab audience attention from standing from one point, his look at the camera had the charisma to enthrall his audience. In the show "Apon Priyo" Afzal Hossain has gifted many such topics to the audience that has enamored the audience for many times later on. Famous writer Kazi Anwar Hossain gave a full-fledged interview in television only for the program "Apon Priyo".
Another famous personality from magazine program Fazle Lohani participated as a contestant in Afzal Hossain's program. Afzal Hossain invited him to the program to participate in the entertainment segment. Afzal Hossain then pressed tight on a 50 cent coin in his forehead and asked him to drop the coin in the ground without touching it. 
Fazle Lohani started to jump and shake his head off to let go of the coin in front of the audience in auditorium. Audience seeing him in that avatar burst out in laughter and started cracking claps for him. In reality he didn't had any coin in his forehead. The reason behind that is, Afzal Hossain pressed the coin in his forehead in such a way that for sometimes it would feel like the coin is actually stuck to the forehead.
Fazle Lohani did not even think twice about participating in an entertaining program like these, which is why magazine program like these quickly grabbed audience heart. Later on Hanif Sanket and Abdun Nur Tushar invited popular celebrities in their magazine program. They have specially bought renowned celebrities in their music videos.
Afzal Hossain not only enlightened the world of magazine programs, he had also revolutionized the world of dramas. He had also skillfully produced the songs for television dramas. Apart from that he is also known for giving modern touch to advertisement in television.
The television advertisement section has a bigger contribution for showing television commercials as part of a program. Earlier on commercials in television meant the advertisements written in telpe. These commercials revolutionized and changed into the avatar that we know now. It can be said without doubt that the advertisements of our country are indeed advanced. The main reason behind that, is the producers of television commercials in our country do not only use the equipment from our country, they also bring equipment from abroad. Here one of the policy of Bangladesh television worth mentioning.  Regarding that policy- No models from abroad can be used in commercials apart from the models from our country. This is the reason why we can be proud of the models in our country. This policy of television is still now absolute. But another thing has been added to this criteria which is if models from abroad or products from abroad is shown in commercial then they need to pay certain amount of money.
The writer is Managing Director, Channel I 
Translated by Imtiaz Salim