Television of a lifetime
Television of songs and life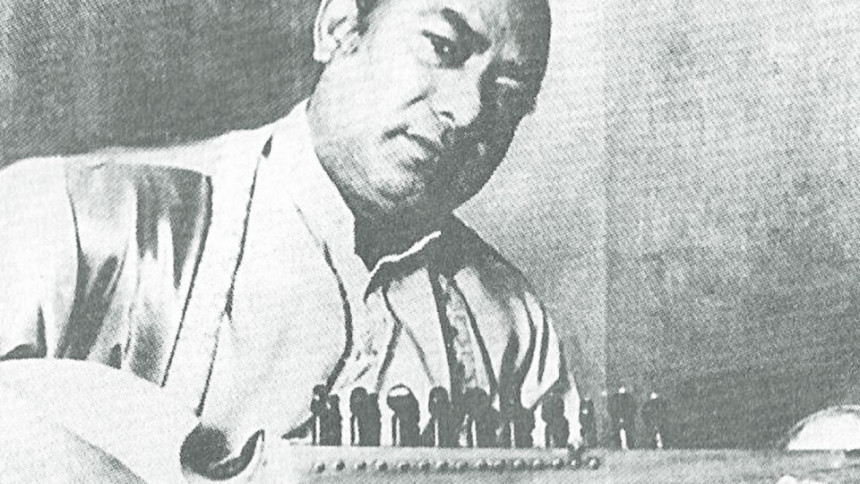 [Continued from last issue]
In the 80's another television show was quite hit in Bangladesh Television and that was called "Kotha O Shur". It was not only popular it also gifted us with lots of good songs.
They used to showcase 8 new songs written by 1 lyricist and 1 composer. Lyrics by Kawsar Ahmed Chowdhury and compose by Laki Akhond; Samina Chodhury sang the song "Kobita porar prohor eseche rater nirjone", "Aj bristir kanna" sung by Newaz Ahmed Chowhdhury and "Rail line bohe somantoral" compose by Shah Newaj and sung by Dilruba Khan.
The song "Khola Janalay Dariye Dekhi" was composed by Raja Hossain Khan. This impeccable song was sung by Shahnaj Rahmatullah.
"Nay Telephone nay re Pion" this song was written by Moniruzzaman Monir. The song was sung by Papiya Sarowar. This song gave her much stardom as she got by singing Rabindro Sangeet.
Although artists such as Shakila Jafor, Shammi Akhter, Ferdous Ara started their career with Nazrul Sangeet hey rose to stardom with Modern day music.
During the 80's lots of artists came back to Dhaka after finishing their training from Shanti Niketan. 
Rezwana Chowdhury Bonna, Sadi Mohammad combined with other artists such as Mita Haque, Tapan Mahmud and others worked hard to make Rabindro Sangeet popular. Not only in our country but also in other sub-continent the one name that is popular for Nazrul Sangeet is none other than Firoza Begum. Apart from those artists such as Roushon Ara Mostafiz, Shabnam Mustari, Ferdous Ara, Sadia Afrin Mollick, Yasmin Mustari, Khairul Anam Shakil made Nazrul Sangeet popular among the mass audience in television.
Bangladesh Television also consisted of another popular singing show called "Bornali". This was a genre based musical program. During the initial stages of the program Nowajish Ali Khan produced the program while Dr. Abu Hena Mostafa Kamal hosted he show. Later on the show was produced by Kamruneesa Hasan and hosted by Sanjida Akhter. For showcasing different characteristics of song this program is still afresh into the heart of its audience.
The program "Amr Joto Gaan" was aired live with special artists in an auditorium filled with packed audience. This popular show was hosted by Dr. Abu Hena Mostafa Kamal. Music artists used to perform their popular songs in the program.
Bangladesh Television played a big role in making Band music popular. Azam Khan sung "Ore Saleka ore Maleka", Firoz Shai sung "School Khulayche Re Mowla School Khulayche", Ferdous Ahmed sung "Agey Jodi Jantam", And the song "Oh Shokina Gesos Kina Bhuila Amare" sung by Fakir Alamgir become really popular at that time.
The writer is Managing Director, Channel i
Translated by Imtiaz Salim