Plugged-In
Ziaur Rahman Zia
'Our Songs Carry the Resonances of Metropolitan Labyrinths...'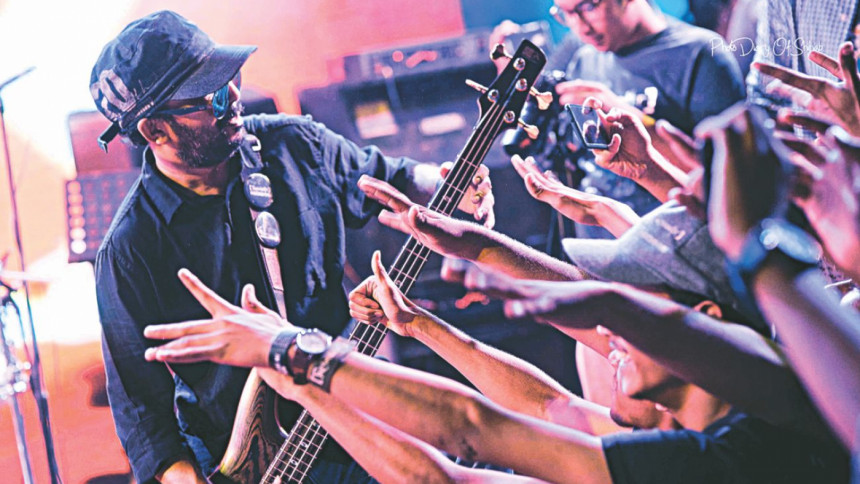 Let's start with the updates. What have you been busy with lately?
I have never imagined myself as an individual artist outside Shironamhin. I never thought of developing a solo career. I wanted to keep my artist identity exclusively for the band. Earlier, the band had a plan that we will release songs at a regular interval, I have to accept that we could not keep that commitment. But I can explain the situation, that we could not release a new song every month because we could never compromise with our quality and standard. We even scrapped one whole song after 70% recording completion, just because the members were not happy with the output. In the studio, we debate with each other until we all reach a common ground. So far, we have been releasing our songs in CD format, even until last album. But now we see that people do not buy CDs anymore. We listen to songs in YouTube, FM radio or using USB devices in our cars. So releasing a CD seems like a total circus that ultimately ends in very little. Now the most popular platform of delivering new releases is online music portals. Many websites are doing business with our songs without taking permission or keeping royalty for us. Now we are introduced to legal, verified platforms like GP Music or Banglalink Vibe. But there the contents remain exclusive for only the users of the specific providers. Now, I cannot use five sim cards at a time to listen to my favorite songs, can I? So we are in need to create a common platform, which provides the artistes with proper royalty. YouTube has been a reliable platform, but there we cannot release a song without visual content. Creating a music video takes up a lot of time and money, also we do not have enough sponsors. These have been some of the major concerns I have been busy with, working along with many other fellow musicians for a solution. Our focus primarily remains on creating a comfortable and survivable sphere for musicians.
It is the 23rd year of Shironamhin's magical progress. How do you evaluate the journey thus far? Does it take any toll on the members?
We as a band absolutely love to stay in touch with our fans. Traveling from this corner to that corner of the country takes up a lot of energy, requires the whole band to stay tight in shape. But that is one of the challenges doing band music throws at you. Bands that cannot sustain this challenge do not deserve to be in the scene. We have been listening to bands like Metallica and Iron Maiden since we were kids. And look at them now, they are still going strong! They are still launching world tours every year. Compared to them, our efforts are very meager! So my point is, our bands have to obtain that professional mentality and pursue their passion of making music with every cell of their bodies. It is true that the organizing facilities in our band scenario are not yet what we call 'top-notch'. We do not pay the proper honor to our veteran musicians. I would put Guru Azam Khan and Michael Jackson on the same level, considering their impact over the nation. But compare the treatment Michael Jackson received with the treatment we gave to our Guru, and my point will be clear. Our listeners have to take the responsibility to create the environment where true talent will be treasured.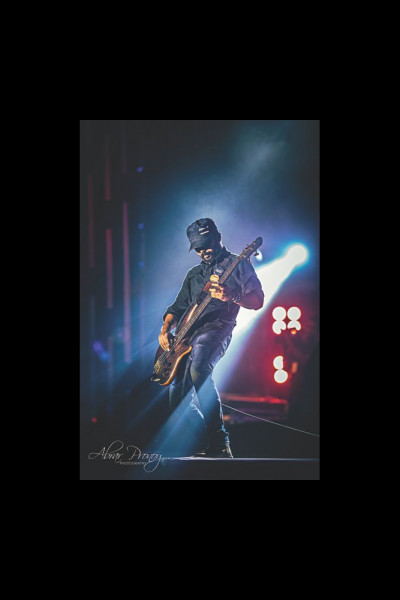 The last alteration in the band's line-up became a talk of the town, mostly with a negative vibe. How hard do you think it was for the band, especially for Sheikh Ishtiaque, to confront the situation?
Shironamhin began its journey in 1996, and Tanzir Tuhin joined as the lead vocalist in the year 2000. The replacements Shironamhin had to face ever since 1996 made it change its color in various different ways. The alteration of members have only brought newer originality to the band's output. We previously had Tushar and then Jewel on the guitar, and now we have Diat. Each of them has a unique tonal identity, and each one of them successfully managed to uphold the standard the name Shironamhin carried. Unfortunately, most of our audiences give priority to the vocalist in any band over all the other members. And so when there is a change in that position, it seems comparatively hard for the orthodox audience to accept. Ishtiaque has his own style of singing which is quite different from Tuhin, and that is exactly what we wanted from him. We never wanted the change to seem like a gimmick. That is not where Shironamhin focuses on. Our song Jadukor, with Ishtiaque on the vocal, has now over 1.6 million views on YouTube. So it shows that our listeners have not turned their faces right away. Ishtiaque needs some time to show who he really is, and why he is where he is. I would like to request to rather concentrate on our compositions to those for whom Shironamhin has lost its appeal after Tuhin's departure from the lineup. Tuhin continued the journey for 17 long years, so he definitely has left a deep mark on our total definition. But still,  if our lyrics seem like the old times, if our music gives you the old vibes – then please be sure that we are still the same Shironamhin we were. The name Shironamhin itself indicates to the fact of no single individual being the title-guy. Nobody in the band wants to be THE hero. We are all anonymous, and this united anonymity is what makes Shironamhin special.
Shironamhin is unique, in terms of its lyrical diversity and depth. Tell us more about your lyrical influence.
I have been a huge fan of poetries from a very young age. Reading hundreds of poetry books has made me write songs in the form of poetries by default. The works of Leonard Cohen and Kabir Suman have had a huge influence over my lyrical approach. Our songs carry the resonances of metropolitan labyrinths, the struggles of the middle class, the hollowness of a defeated soldier. You have to go through that very struggle, that very emptiness has to consume you from within – and only then you will understand the lyrics of Jahaji, the lyrics of Cafeteria, not a moment before that.
You are one of the most distinct bassists of the country. I will keep the question short – Why bass?
I have always felt a deep desire to learn to play different types of musical instruments. Eventually I started with acoustic guitar, and carried on for quite some time. As I grew up, my musical understanding also developed, and at one point I had a feeling that perhaps I could adopt bass better with my playing style. However, I never followed the traditional loopy bass-line techniques. I love to play bass in the style of riffs & lines. In my early years with Shironamhin I used to play guitar. Then I switched to bass in 2001. My passion for learning to play different string-instruments is still ignited till this day. This very passion has made me learn playing sarod and cello. I got sarod on my hands about 10 days before the recording of Abar Hashimukh took place, and prepared myself within that short period for the final take. Currently I am learning to play the cello, and it's turning out to be a real struggle as the instrument requires very delicate maintenance. And it's parts are expensive and not available in our country.
What will be your special message for the fans?
I think right now we need one thing to be made clear in our music scene, that is, not everything is for everyone. There are Pink Floyd fans, and then there are Britney Spears fans. The listeners have to decide which group they want to belong to, and have to show the maturity of not comparing two different poles with each other. I think this maturity will solve many existing problems regarding our musical acceptance.
Photos Abrar Pronoy & Photo Diary of Shihab