The next-gen divas of Dhallywood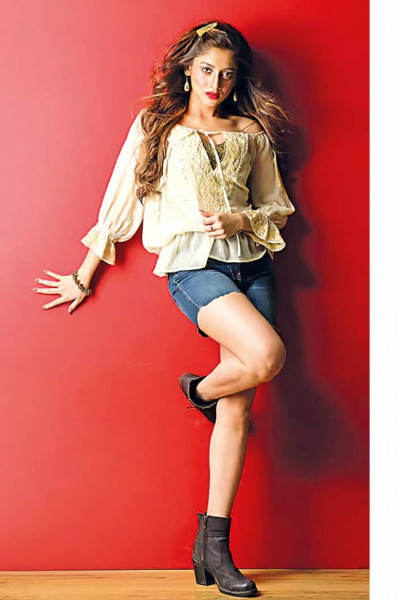 No one in showbiz can hold their place forever – especially if you're a leading lady. The showbiz industry can be ruthless to both veterans and newcomers, with the latter coming up from time to time, vying for their own space in the world of glam and glitz.
Let us introduce you to some of the most promising, gorgeous and upstanding ladies in on the screens today!
Puja Chery: 2022 is arguably Puja Chery's year with two hits: "Shaan" and "Golui". The former is opposite the indomitable Siam Ahmed, while in the latter, she worked with the king of Dhaliwood, Shakib Khan. Still young and still hungry, she marches on towards a successful career.
Sunerah Binte Kamal: The former model won over the audience with her film debut, Taneem Rahman Angshu's "No Dorai", working hard to be able to portray a surfer. The prima-donna is now working as a lead in the country's first cyber-thriller, "Antarjal".
Jannatul Ferdous Oishee: After winning "Miss World Bangladesh 2018", Jannatul Ferdous Oishee has enjoyed the endearment of the audience and co-stars alike. Lauded as 'the girl next door', her performances in "Raat Jaga Phool" and "Mission Extreme" were appreciated.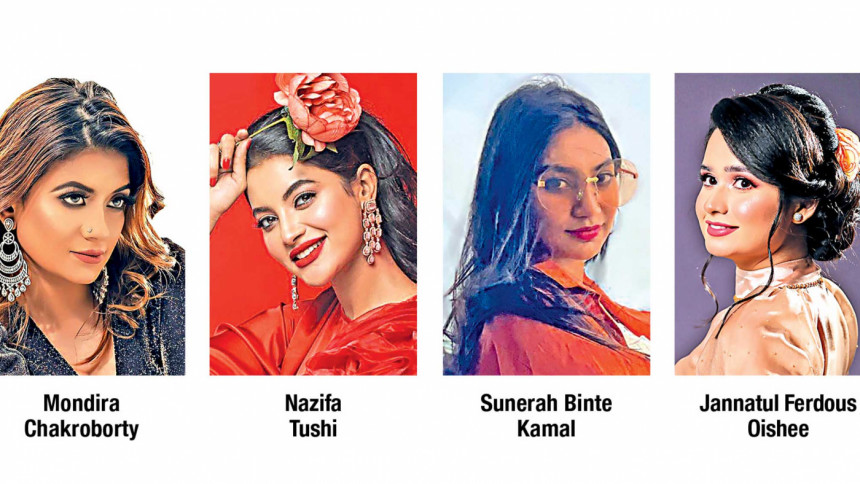 Prarthona Fardin Dighi: Coming into the foray as a successful child artist, Prarthona Fardin Dighi has been the talk of Dhaliwood for her transformation as a full-fledged heroin.
Nazifa Tushi: Nazifa Tushi is attractive, gritty, and here to stay. Having won over the industry with her performance in "Networker Baire", she made a stir with her completely different look in the upcoming Mejbaur Rahman Sumon directorial "Hawa".
Zahara Mitu: Zahara Mitu, glamorous as ever, is working on Kazi Hayat's "Joy Bangla", Shahin Sumon's "Kushtigir", and "Jontrona" opposite Bappy Chowdhury. She is even working opposite Tollywood star Dev in "Commando". "My love for films is endless", she tells The Daily Star.
Shahnaz Sumi: Sumi impressed one and all with her acting chops in Gias Uddin Selim directorial "Paap Punyo". She is now working in "Damal", alongside Siam Ahmed and Bidya Sinha Mim.
Mondira Chakroborty: Another fresh face to be introduced by Gias Uddin Selim, Mondira is already making headlines for her sizzling look and "Kajol Rekha" debut. She is also a skilled dancer earning second place in Channel i Shera Nachiye in 2012.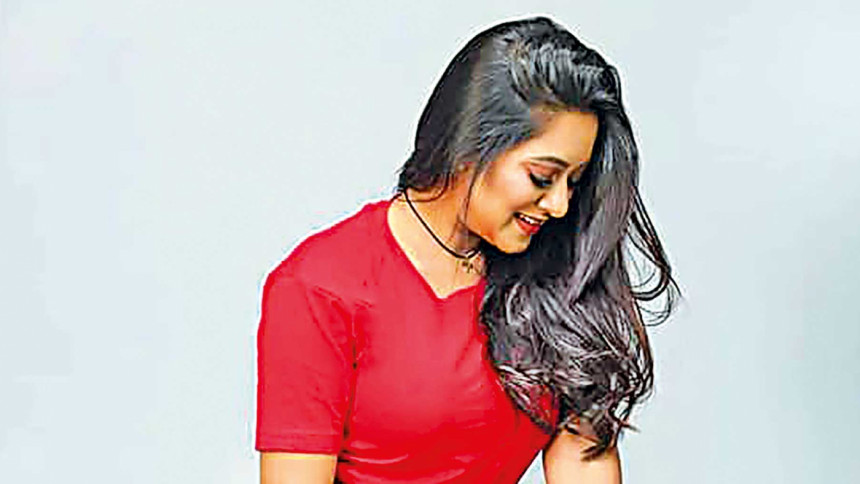 Nishat Salwa: The talented actress will be seen in legendary 'Mishti Meye' Kabori's last directorial film "Ei Tumi Shei Tumi", as well as films "Shopne Dekha Rajkonna" and "Birotto". 
Many more talented young ladies, many have showed glimpses of promise. Rodela Jannat worked with Shakib Khan in "Shahenshah", whereas Suchana Azad made a stur when "Abbas" was released. Priyo Moni made her silver-screen debut with "Koshai", the Anonno Mamun directorial.