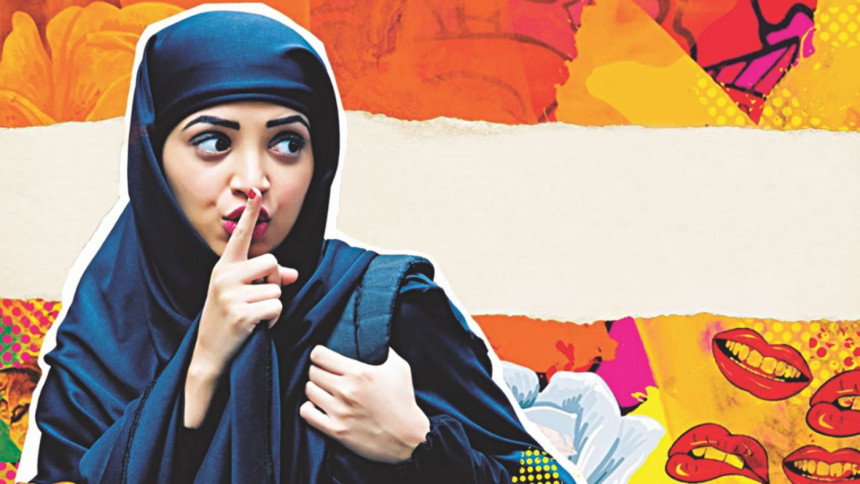 Director: Alankrita Shrivastava

Screenplay: Alankrita Shrivastava

Cast: Konkona Sen Sharma, Ratna Pathak Shah, Ahana Kumra, Plabita Borthakur

Strength: Realistic storyline

Duration: 132min

Rating: 7.5/10


PLOT: Four different women are trapped in their worlds with desires through acts of rebellion. One is a college girl who struggles with her aspiration to be a pop singer; one is a young beautician who seeks to escape the claustrophobia of her community; one is a housewife who wants to grow wings; and the last one is a 55-year old widow who is free to love and lust. Different stories are told from the perspectives of these four women.
REVIEW: Lipstick Under My Burkha is an absolutely brilliant work by director Alankrita Shrivastava. This movie is a narrative of unfulfilled female desires. The word "lipstick" has been used as a metaphor which means 'true color'. It shows how women are bound by tradition and by the rules of their inner lives. The film depicts the frustration of women and how, in their own little way, they are extremely daring.
Lipstick Under My Burkha is a controversial movie because of the difference it aims to portray. Nonetheless, it has an absolutely brilliant style of storytelling that alone makes it impressive. The movie is mainly based on four women, their lives and sexual desires. It pictured their sacrifices, desires, dreams, aspirations and ambitions. Everything that is showed is true and it happens in society. The actors portrayed their roles amazingly but Ratna Pathak Shah, specifically, delivered a flawless performance. Her character, Buaji, tells us how dreams can keep us alive and that age is just a number. The ending of the movie could have been much better but it is realistic nonetheless. The movie is an eye opener. It echoes the thought of most women and de-masks the society.
Reviewed by Saqiba Nawshin Junnurine